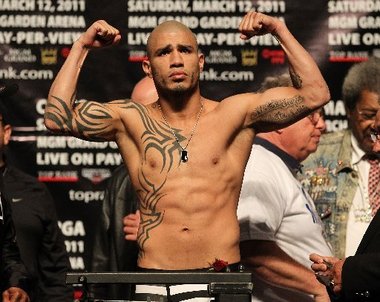 Finally the wait is over as we found out yesterday that Miguel Cotto will put his 154 pound title on the line against Floyd Mayweather, Jr.
Floyd said he wanted Cotto to be comfortable at 154 pounds instead of draining down the way Pacquiao made him do. But will that be a good thing for Cotto? Is bigger better? or is it just slower?
Against Margarito, Cotto looked good fighting at 154. His defense was quick and solid. His footwork was good. But people still question whether or not he got lucky with the stoppage due to Margarito's closed eye.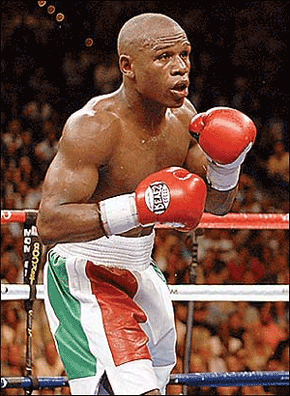 Against Floyd he is going to have use angles, pump that jab and take the fight inside. It's going to be rough. Floyd's arms are longer, his punches come quicker, and it doesn't seem to matter how much his opponent weighs as Victor showed us.
No one is an even match with Floyd. he is that good. But is this competitive? Does this satisfy you or disappoint you? Or is this, as one put it: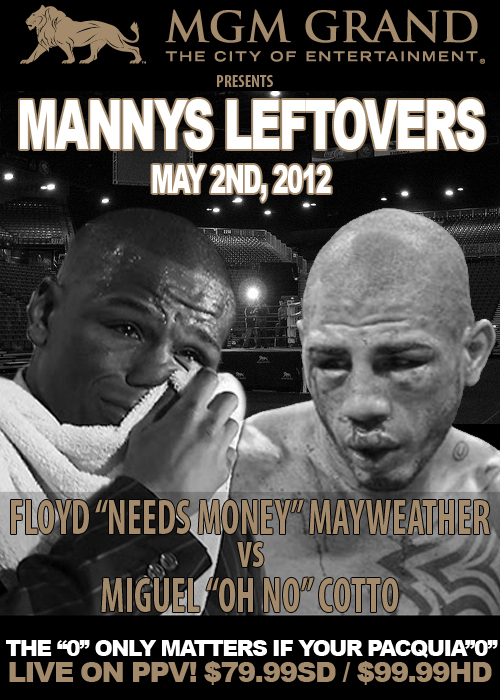 ---