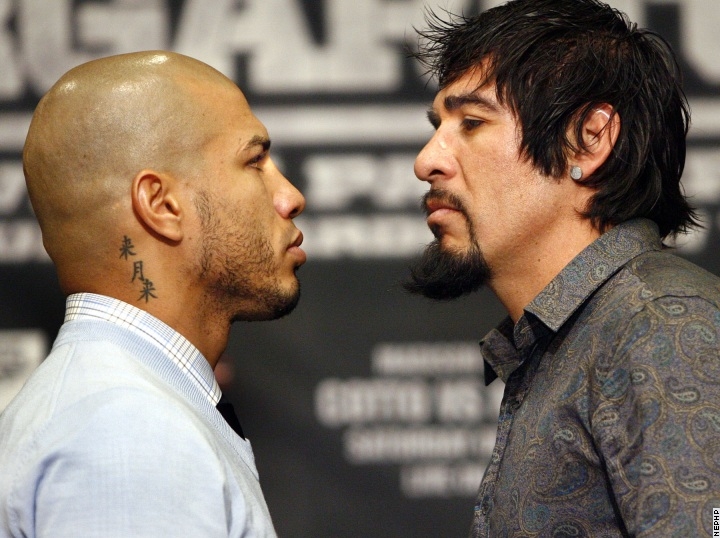 Saturday night at Boxing's Mecca, Madison Square Garden, the sport gets what it loves more than a great first time match-up: a revenge match. Puerto Rican superstar Miguel Cotto takes on Mexican rival and boxing's biggest bad guy Antonio Margarito get back in the ring for the first time since their July 2008 welterweight classic.
That first fight was pure war. Early on, it was all Cotto, working Margarito to the head but missing out on his body for the first six rounds.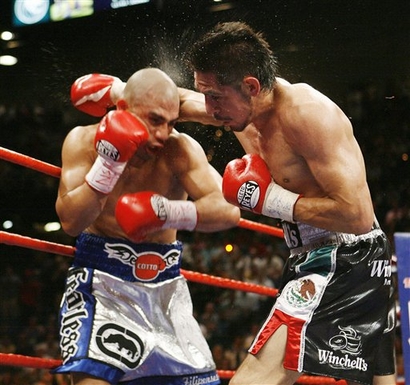 But in the back end of the fight, the pressure of Margarito and shots like this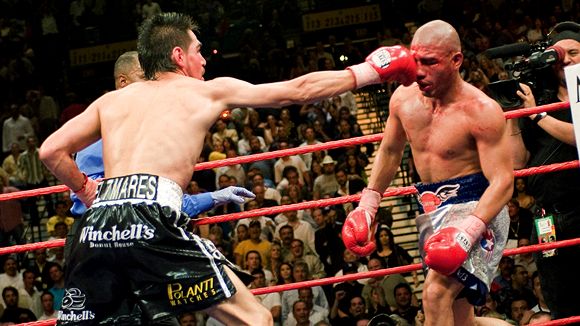 proved too much to overcome. In the eleventh, his face bloody and swollen, Cotto surrendered to a knee and the fight was over.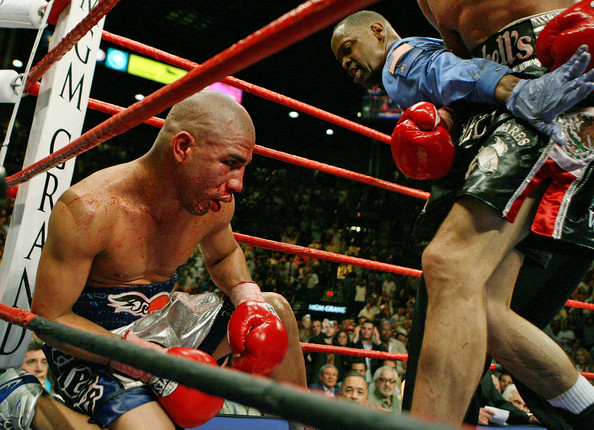 Six months later, riding high off his success, Margarito would come crashing down to Earth in flames. First, illegal inserts with substances found in Plaster of Paris would be found in his wraps in the locker room prior to facing Shane Mosley. Margarito would get knocked out by Mosley later that night. His career in tatters, Margarito would lose his license, fire his trainer, Javier Capetillo and spend a year out of the ring.
Then fortune smiled upon him and with just a tune-up fight under his belt, he was fed to Manny Pacquiao. A shot at redemption was his. But twelve rounds later, he looked like this in the ring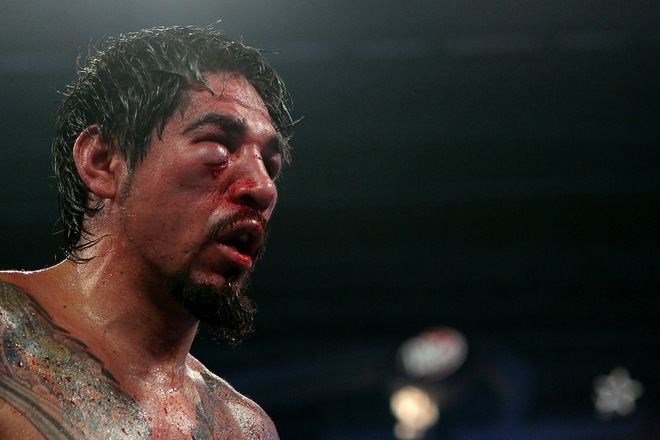 For those that feel Margarito is a cheater whose whole career is in question, the damage to his right eye that required multiple surgeries was karma. For others, it was unnecessary beating that should have been prevented.
In any case, Margarito's surgically repaired eye will be a main focus on Saturday night. Moreso will be how his hands are wrapped. What will be scrutinized even further is how his punches effect Cotto if at all.
Whatever happened on that July night in 2008, the answers may not be found in this rematch. We will probably never know the truth. What we can bank on is these two warriors duking it out until one of them has nothing left anymore. Will this be Margarito's redemption or his final destruction at the man who believes he was cheated three years ago? No one can say. But everyone will be watching.
---