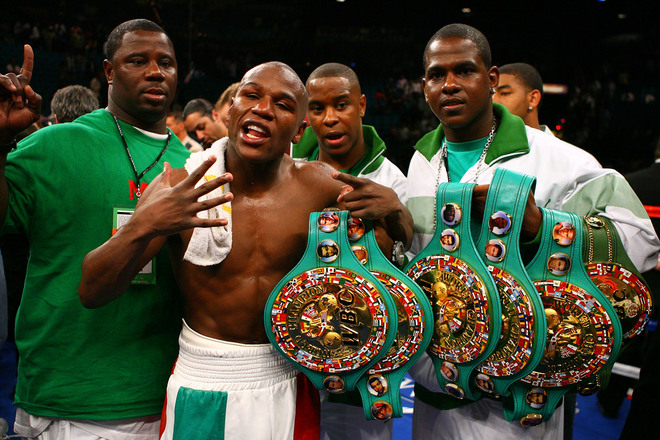 By now everyone has talked endlessly about Floyd Mayweather, Jr. tweeting at Pacquiao about getting his sentence pushed back so they can fight. "Step up, punk" Mayweather demanded. His fans went wild, twitter set afire and away we went.
Meanwhile in the Philippines, Pacquiao was telling anyone who would listen he wanted to fight Floyd and how it wasn't his damn fault this thing didn't happen yet.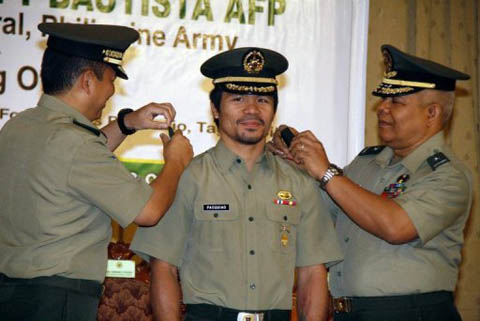 But who is really to blame? Is it Arum? Is it Floyd? Steve Kim? Fighthype? Or no one at all? As Floyd likes to say, at the end of the day, it's no one person's fault. It's just business.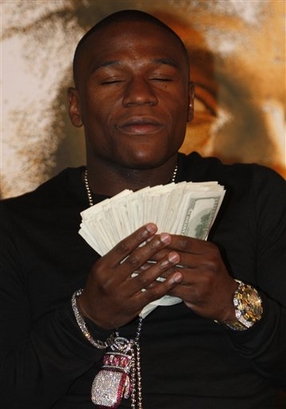 The real concern is whether or not we care anymore. Whether or not this is still a fight worth buying. Will it even be any good? And does that hurt the sport if we finally give the world the fight we all want and it sucks?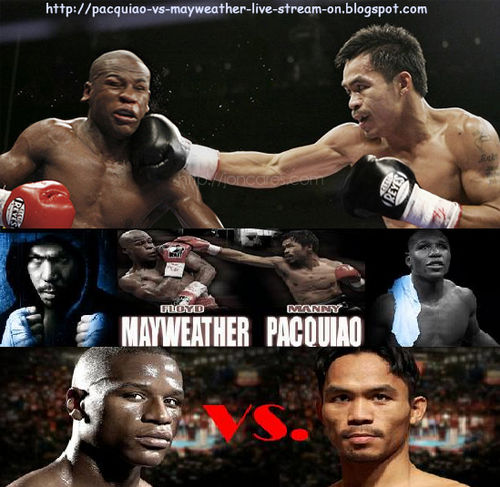 Something tells me  when we find out, it will be like bedding a supermodel and finding out the sad truth she is terrible in bed.
What do you think? Will the overkill be worth it?
---