Manny Pacquiao will return to the ring November 10 against an opponent to be determined. The big question on everyone's mind is: Who will he fight?
Despite what people say, they'd buy this fight if only to see if Pacquiao would go for the knockout in the first half of the fight. Another question would be what Bradley would be like without broken feet. We know The Desert Storm can take a punch but can he take it to Pacquiao even more now that he has gone the full twelve with him? Or has Pacquiao really turned the corner?
I don't care what anyone says. We'd all watch.
This is an intriguing fight. Peterson is a pure pressure fighter. Pacquiao is a high volume punching machine who does everything with speed and power from odd angles. This has spontaneous combustion written all over it. Peterson wants redemption at the highest level. Pacquiao needs a dance partner and he is not afraid to deal with a controversial fighter in the other corner. Can Peterson win? Does it matter?
Do we really need to see Juan Manual Marquez vs. Manny Pacquiao 4? No. Next.
The obvious choice. This the one fight that everyone wants. The best boxer of this generation vs. the best fighter of this generation. Floyd "Money" Mayweather, Jr just became a legit promoter along with 50 Cent and the scuttlebutt is that Bob Arum would love to make this fight with them. It has instant classic but not "next" all over it. After all, Floyd has been away for awhile and needs time to make moves and a tune-up before a 2013 showdown.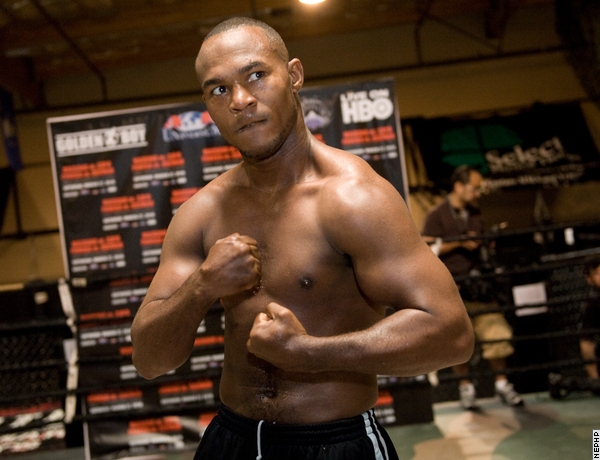 Ok, hear me out. If the rumors are true that Floyd and Manny will fight in April of next year, this fight makes total sense. Guzman is a slick, defensive master who can hit using crisp technique but who is not a danger to knock Manny out. He may make Manny look bad but who hasn't look bad against Guzman? The man is slick, crafty and a natural born spoiler. It could be an intriguing tune-up.
What do you think, #boxingheads?
---