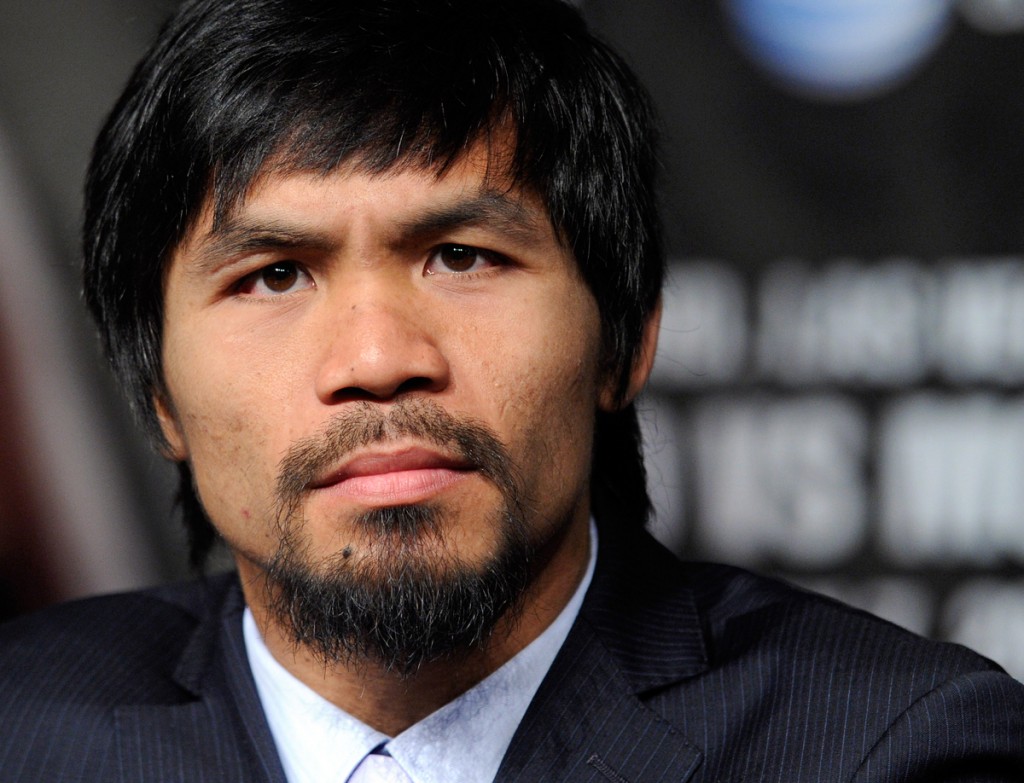 With no end to the fiscal nightmare that Manny Pacquiao is living right now, a beacon of light has shown up at the end of the tunnel although that hole might be pretty deep.  After his dominating performance over Brandon Rios in late November, Pacquiao was not greeted with a ticker tape parade or a nationwide holiday in his native Philippines but instead was slapped with a $50 million dollar tax lien and his accounts were frozen.  According to his promoter Bob Arum of Top Rank the issue was past taxes for fights in '08-'09 against the likes of Oscar De La Hoya, Ricky Hatton and Miguel Cotto among a couple others.  Arum at one point stated that it was all a bureaucratic misunderstanding and all was needed was a letter from the IRS stating that Top Rank paid 30% of each purse for the years mentioned.
In the meantime Pacquiao had to borrow a little more than twenty-two thousand dollars to keep his promise to the victims the tropical storm that hit his home country since his accounts were frozen and some properties embargoed.
When things couldn't get any worse, the IRS has piled on now is demanding a little more than $18 million dollars for back  taxes going as far back as 2006.
It seems the only solution for Pacquiao's money woes might be the biggest fight that can be made, a welterweight showdown with Floyd Mayweather Jr.  The World Boxing Council has done their part by placing Manny Pacquiao as the number one contender for Floyd Mayweather's green and gold belt at the 147 pound limit.
At one point, the WBC will demand that Mayweather Jr defend his title against Pacquiao if he wishes to keep his title.  For Top Rank head honcho, he is not sure if the ranking will bring us any closer to the mega fight any time soon.  "I don't know whether that means anything.  I have no idea whether we can move forward with Mayweather," Arum stated to the Manila Standard.
As of now, Mayweather Jr. is the WBC super welterweight champion as well as the WBA title holder in the same division.  The "Money" man is in no need for another trinket but how would it look for his persona if when the WBC comes calling, Mayweather would rather get stripped than defend that belt vs Pacquiao?
Pacquiao is set to fight again in April of 2014 in Las Vegas.  The opponents being mentioned are Timothy Bradley, Juan Manuel Marquez and Ruslan Providnokov.  None of those fighters can come close in netting Pacquaio the $68 million dollars he might be on the hook for if truly he needs to pay all of these obligations.
Knowing of Pacquiao's wallet problems, does this give "Money" the upper hand in negotiations if they do happen?
We just hope that at the end it all works out for Manny and we can see him the ring without any issues in April.
---