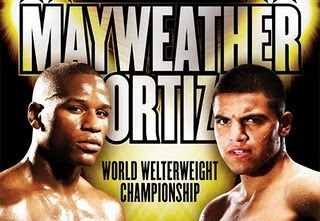 So it is here again. Another Money May MisMatch. I get that Victor Ortiz is young, powerful, strong, kind of fast and hungry and (scary) a southpaw but let's be real, shall we?
He's never beaten anyone on Floyd's left foot's level. Ortiz beat Berto for sure but when he put him down twice, he could not keep him there. Now, if he can't knock Berto out, why am I going to believe that he will knockout our version of Pernell Whitaker? It just won't happen.
Why a mismatch you ask? Shall I count the ways?
1) At 24, Ortiz is the probably the youngest and least experience of all of Floyd opponents in recent memory.
2) This guy has been down more than Jenna Jameson
3) Ortiz loves to get hit by hands. He really seems to enjoy it.
4) Lamont Peterson hurt him and got a draw. That can't be said enough.
5) He shares a training lineage with Fernando Vargas who was never able to beat the elites. Ok that's a reach but you are getting the picture.
6) Probably most important. He is not Manny Pacquiao.
I think this comes to down to the first stoppage win for Mayweather in years. He will frustrate Ortiz early on, shut his offense down and then come on strong late to knock Ortiz the hell out in round 10.
Like Floyd say, he's going to destroy this kid. Victor will never know what hit him and the Mayweather Maniacs will celebrate like it's 2001 (the year he beat Diego Corrales). This one is just designed to give us the feel of a threat. Anything more than that will be blind luck on Ortiz' part. Let us not forget: Besides being the best fighter in the game, Floyd is the best matchmaker. He took this for a reason and it isn't to prove how great he is.
Floyd Mayweather in 10.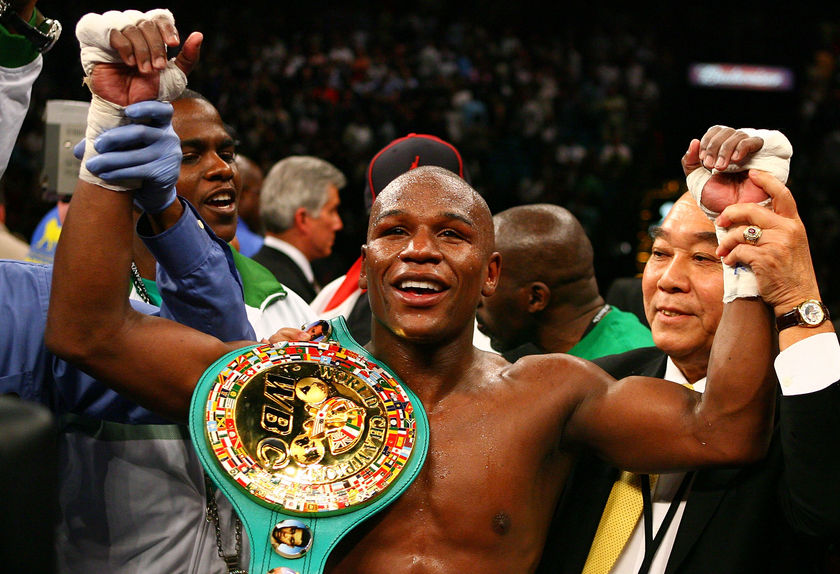 ---