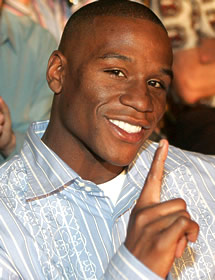 The clock is on and running to the 9 AM countdown for a special announcement from Floyd Mayweather, Jr on his twitter account as reported by offical website of choice:
http://fighthype.com/pages/content10086.html
Is he getting married? Fighting Paul Spadafora or could it be we are finally getting a fight we want from him?
Rumors have swirled for weeks now that he is fighting Victor Ortiz, the current WBC welterweight champion of the world, the belt to which Floyd is Champion Emeritus or whatever. Floyd has never lost much less lost his lineal welterweight title so really this is a champion coming back to take what is his.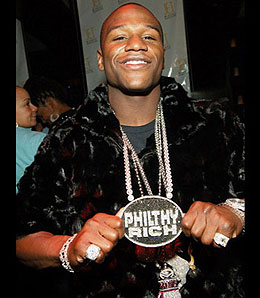 But is it real? Who knows? It shows that Floyd still has that juice (no pun intended) that makes people care about him even if he hasn't fought in over a year. The guy simply has it like that. But could he really be giving us a fight that we want? Why would he duck Manny for two years only to fight a bigger, fast, powerful southpaw Victor Ortiz who just beat down Berto?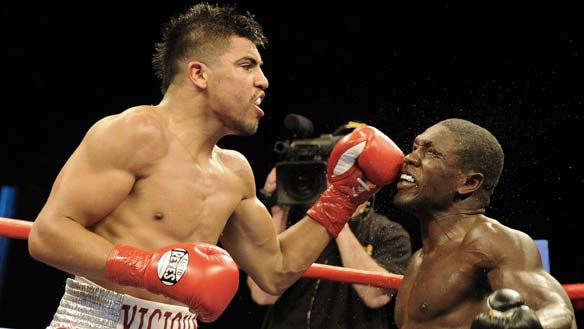 How crazy would it be if what he really meant by "Take the test" was that he had Manny's lovechild and just wanted to prove Pacquiao was the daddy?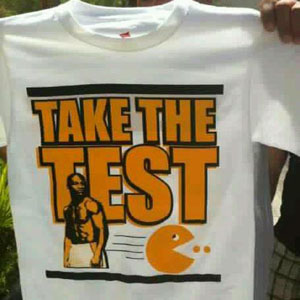 or maybe he and 50 Cent are finally going to tell the world the real reason they spend so much time together.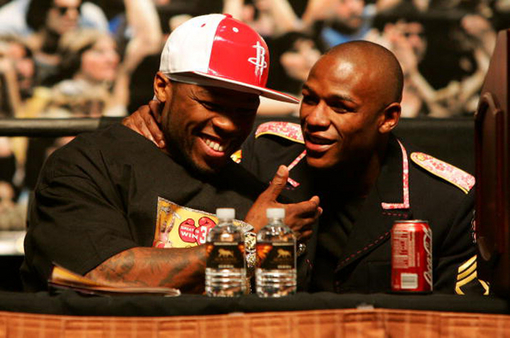 When it comes to Mayweather, anything is possible.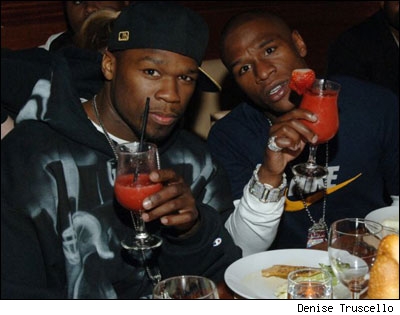 In just over 3 hours we will know.
---