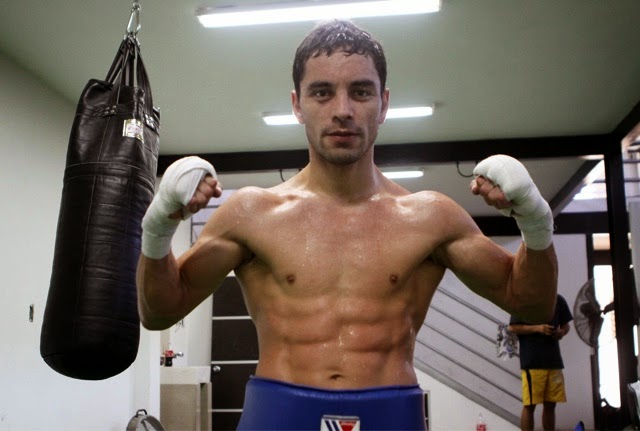 Talks seem to be going well for a showdown between newly crowned IBF World featherweight champion Lee Selby  (21-1, 8KOs) of the United Kingdom (UK) and 5-time world champion Fernando Montiel (54-4-2, 39KOs) of Mexico. The targeted date is October 17th at a venue to be determined in the UK. Selby just won his title this past May in the UK. Montiel would be seeking his 6th world title in his 4th weight class.
Montiel has fought a large majority of his fights in Mexico during his nearly 20 years as a professional fighter. Some mainstream fans last remember seeing him scarcely twitching on the canvas against Nonito Donaire in 2011 in their world title unification. The bout was aired live on HBO. Montiel was stopped in round 2 of that bout and his career was thought to be all but over by many. Montiel has not won or challenged for a world title since then but has had 11 fights going 10 and 1.
The matchup with Selby is an intriguing one. Selby is the natural bigger guy by far. He has a massive height and reach advantage over Montiel. He also is the natural 126 pounder. Montiel has much more professional experience than Selby an actually is the bigger puncher. Selby's game is that of a boxer first but the same can be said of Montiel. The fight being in the UK wont faze Montiel who has not only won a world title on the road but did so by knockout against a  Japanese world champion in Japan.
Selby fighting at home will be the odds on favorite. However, this seems like a very smart calculated risk by Montiel. He is facing a newly crowned world champion who he has nearly three times as many professional fights advantage on. Montiel actually has nothing to lose. Selby is not a puncher so he can go right at him. The fact that Montiel is fighting Selby in the UK may also add to a sense of urgency for Montiel to at least apply a lot of pressure on the new champ. Montiel at 36 really has nothing else to prove but winning his 6th world title at this stage of his career would indeed be impressive.
---