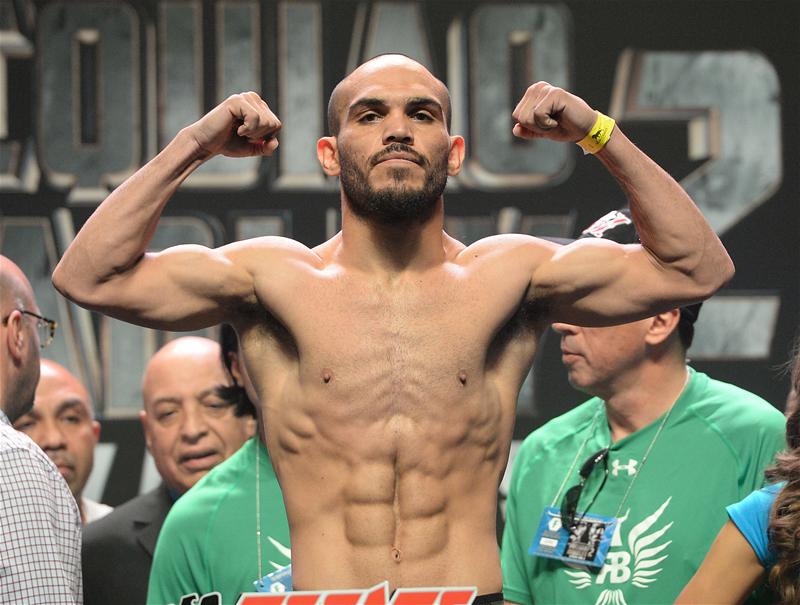 Soon to be three-time world title challenger Raymundo Beltran (29-7-1, 17KOs) gets his next chance at a crown May 1st. Beltran will face former world champion Takahiro Ao (27-3-1, 12KOs). The two are set to meet for the vacant WBO World lightweight title. The Cosmopolitan of Las Vegas, Chelsea Ballroom, in Las Vegas, Nevada will play host to the event.
If there was ever a fighter who deserves a third opportunity to become world champion it's Beltran. Beltran throughout his career has been brought in as a B-side opponent and dropped his share of what many saw as questionable decisions. Beltran finally got his break in July 2012 when he upset highly world ranked Hank Lundy by way of Majority decision. Soon after he was signed by Top Rank and he was on the A-side for a change. He followed the Lundy victory up with a few consecutive wins and then landed his long awaited first world title shot against champion Ricky Burns. The fight would take place in Burns' native Scotland, United Kingdom. Only fitting as Beltran has fought as  the visitor multiple times throughout his career.
Beltran would put on a career best performance but the fight was still a very close. Beltran seemed to pull ahead in the fight by dropping Burns in round 8. Burns showed the heart of a champion by not only getting up but fighting through what was later determined to be a broken jaw.   In the end the judges had the fight a draw with Burns retaining his title . Heartbreaker for Beltran but this time the fight was actually close enough that the draw decision really wasn't that bad of a call. Burns to his credit immediately offered Beltran a rematch. Though he didn't leave with the world title he traveled so far to win he did leave with a lot of respect. He also became  known for his effort against Burns rather than just being the longtime sparring partner of Manny Pacquiao.
Burns would go on to have surgery resulting in an insertion of a titanium plate. During Burns' time for recovery unbeaten promotional stalemate Terrance Crawford became the mandatory to Burns. He would go on to defeat Burns by way of a clear unanimous decision in Burns' native Scotland, United Kingdom. The good news for Beltran was that he and Crawford have the same promoter so making a fight between two would be easy. The bad news was he would have to fight the very complicated style of Crawford and in his hometown of Omaha, Nebraska none the less. Beltran never one to back down from a challenge took the fight and gave Crawford all he had. In the end as expected Crawford was just too much for Beltran and won a lopsided unanimous decision.
Crawford has since vacated his WBO world title. Beltran will now get the chance to fight for the title as a non-visitor this time around. His opponent will be the former world champion Ao of Japan. An advantage for Beltran is that Ao is coming up in weight from 130 to 135 pounds. Beltran mind you is in no position to take any opponent likely and be rest assured he will be well prepared for this fight. Most boxers are fortunate to get one chance at a world title. This will be the third chance for Beltran. One would think he would come out fighting like this could be his last.
---