Boxing History: April 7, 1962 Paul Pender W 15 Terry Downes, Boston.
Regains World Middleweight Title.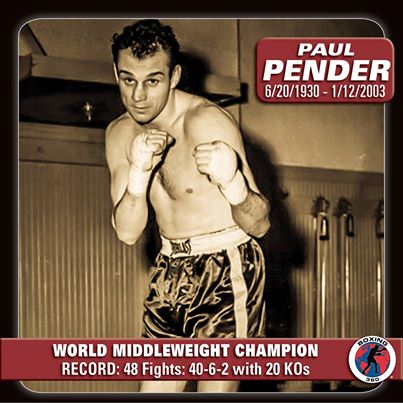 In the last five rounds, Downes was cautioned by the referee for an assortment of offences. Pender, curiously. escaped without a single warning.
At the final bell, the scores were close. but unanimous: referee Jim McCarron had Pender in front by a single point, 144-143, judge Joe Blumsack gave it to him by 145-143, and Harry French marked the widest margin at 146-141.
Paul Pender (June 20, 1930-January 12, 2003), was a boxer and fire-fighter from Massachusetts. He was world Middleweight champion.
He was born in Brookline, Massachusetts, a 1949 graduate of Brookline High School, Pender was recruited as an all American football player at Michigan State University and Penn State, but instead, chose to enter professional boxing, while attending Staley College. Although a champion, he regarded boxing as his second job and being a Brookline fire fighter his first. As an amateur, he won the New England welterweight championship.
IN APRIL 1960 HE BEAT SUGAR RAY ROBINSON
Like their first encounter it was very close and hard to score. judge Johnny Savko had it 147-142 for Pender. referee Jul McCarron made it 146-144 to Robinson. and judge Jim Carrig scored an outrageously wide 149-138 in Pender's favour suggesting that the veteran ex-champion had won only one round and drawn two out of 15.
Pender's victory made him the first man to beat Robinson twice, and afterwards he talked of a unification match with NBA champion Fullmer. He even considered a light-heavyweight challenge to Archie Moore.
Pender was a member of the United States Marine Corps.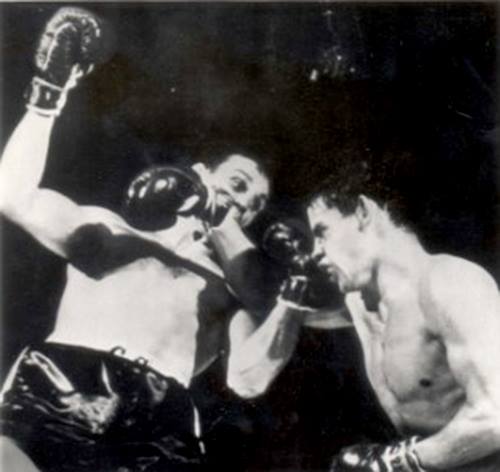 ---