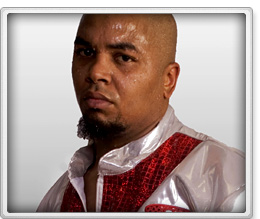 It's finally here. Maurice Harris vs. Tony Thompson for the #2 spot in the IBF heavyweight division at the Reno Events Center in Reno, Nevada. We could not be more excited. Mo has been prepping for his shot since last August and the man will not be denied.
A lot of people thought we were crazy when we signed a fighter in his 30's with a bunch of losses. "What can he do?" "Who can he beat?" They asked. But Mario knew he knew. He believed in Maurice from the word go and now, just a few fights later, here we are. I won't jinx our guy by bragging or saying we will win no matter what, but I'm proud to see Maurice state his dream, work toward it and now finally get close to achieving it.
It's Mo Bettah time!!!
If you are in or around Reno, come down and share in this special moment for Mo and our company. And if you can't, check out the fight on ESPN's Friday Night Fight.
---