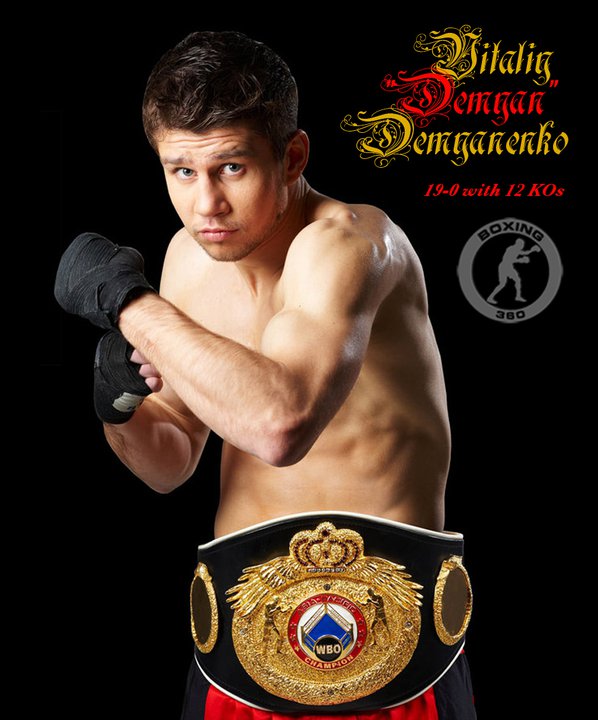 In a dominant win, undefeated Boxing 360 welterweight Vitaliy Demyanenko (20-0, 12 KOs) shut out  rugged veteran Ayi Bruce (21-5, 13 KOs). Over the eight round fight, Demyanenko, son of 198o Olympic Silver medal winner Viktor Demyanenko, took it to Bruce early.  Demyanenko is a student of the game, watching endless tape of different fighters to broaden his style and it showed on Saturday night at Bally's in Atlantic City.
The Kazakhstan southpaw showed his skills as he took center ring, used every inch of the canvas, and displayed why we feel he is going to be a force in the talented 147 pound division. Bruce came to fight but Vitaly came to win and that is exactly what he did by scores of 80-72 across the board.
If you haven't had a chance to watch him fight, here are some highlights of his work.
http://www.youtube.com/watch?v=BDachq-xGXk
http://www.youtube.com/watch?v=cDf1h26JgtI
Keep on eye on this fighter. Vitaly Demyanenko is going to be making a lot of noise with Boxing 360.
---