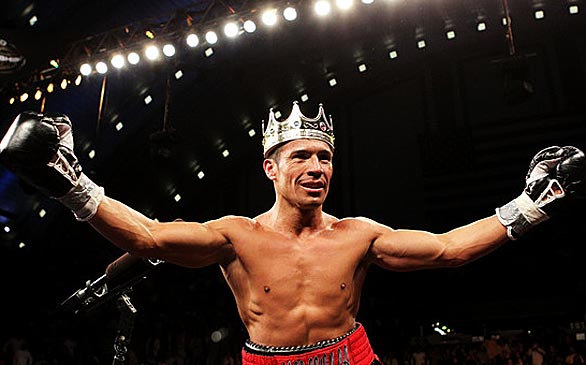 Now that Darren "Dazzling" Barker has been dispatched back to Nowhereville, it's time to play the time honored tradition after the Champion of the barren middleweight division fights: figuring out what is next. Sure the obvious choice is Felix Sturm of Germany but he has as much chance of coming to America as Martinez has of going to Germany: none. Besides maybe being able to offer a big purse, the fight does nothing for Martinez. At 36 years old, Martinez is not getting any younger. If the way he fought and got beat up in beating Darren Barker into unconsciousness, Martinez does have any time to be marketed into a big time name that can fight easy wins on PPV. He needs to get a big fight and now.
But who will it be?
b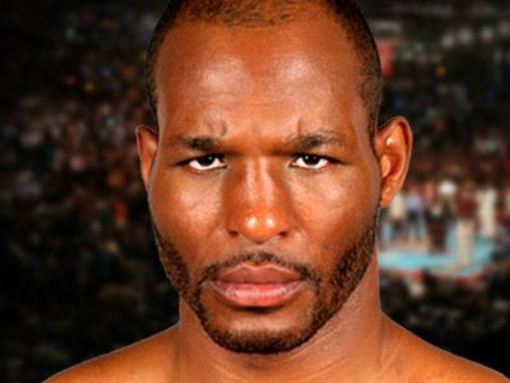 1.  Bernard Hopkins? He did call out Martinez for a 170 pound fight on HBO. Martinez and his team pretty much turned that down on after the fight. Bernard has been a light heavy for a few years now. No idea why he wants a piece of Martinez. Oh wait. I have some idea: Martinez is smaller. I don't like this fight. It has no heat and not reason for happening. Add in that the way both guys fight, Martinez moving around in front of him and not throwing a lot of punches would not compliment Hopkins habit of waiting around for the other guy to do something so he can clinch then punch him. Pass.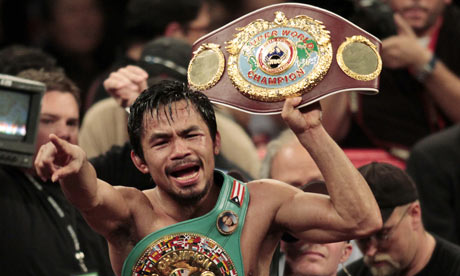 2.  Manny Pacquiao? C'mon. We might as well put Mr. Rourke vs. Tattoo on the undercard.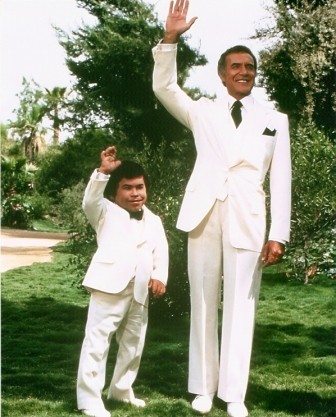 Manny has fought in the magical 150 pound division but still, no way this is an even fight. Martinez is just too big and he'd gobble up the Pacman.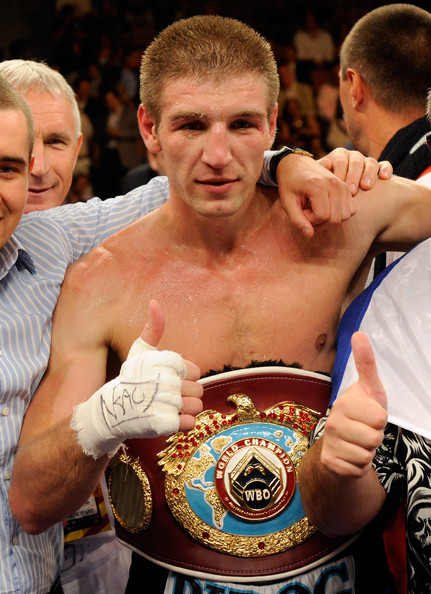 3.  Dmitry Pirog? Now we're talkin'. He's Russian, he wants a piece of Martinez aaaaaannnnd if Martinez looks at that picture closely, he'll notice something familiar that used to belong to him he might want back. Pirog brings some white chocolate to the ring with his shoulder roll and funky switching up stance moves that get that right hand in there like a hammer. Martinez does his disco king boogie around the ring with his hands down and has some serious power in both hands. This is a dance made in boxing heaven. Bring me this fight!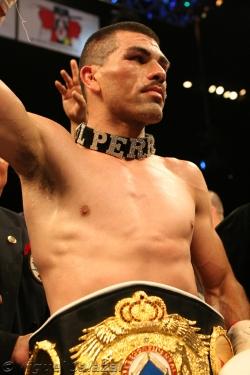 4. How about the winner of the James Kirkland vs. Alfredo Angulo? I know what you are thinking. Alfredo Angulo is a junior middleweight. But I say to that: wasn't Sergio Martinez once a middleweight? Did he not weigh in at a mere 158? So Angulo can come on up and he won't be overwhelmed by the sheer size of the middleweight champion. And look! He has a shiny belt.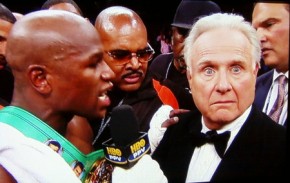 5. Ok really this should be number one. Floyd "Money" Mayweather. Why. The. Hell. Not? He's the best fighter in the world, has fought at 154 before against the last best looking guy in boxing Oscar De La Hoya aaaaand he clearly dislikes old people which Martinez is in boxing years. The styles match, the 24/7 would feature a fresh story not full of ever-changing back stories and it's the biggest and most reasonable challenge near their divisions for both men. Mayweather vs. Martinez here we come.
What do you think? Who should Maravilla try and look marvelous against next?
---