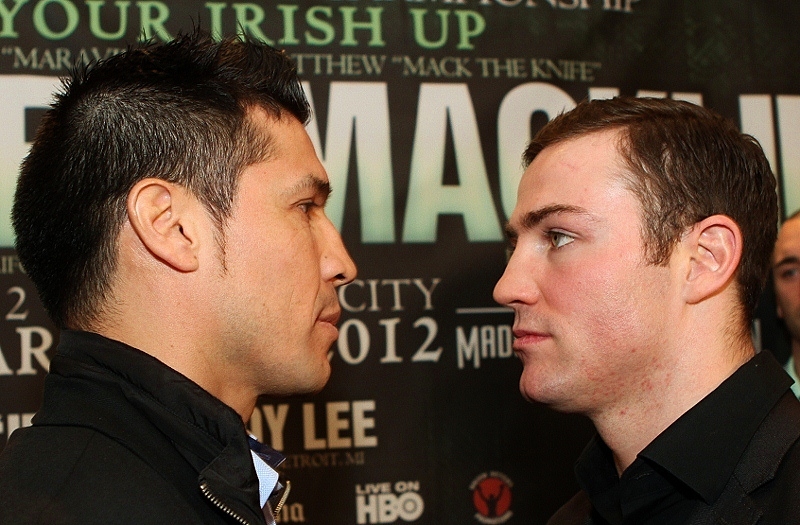 HBO
Madison Square Garden, New York City, NY
Sergio Martinez (48-2-2) vs. Matthew Macklin (28-3)
Boxing360's Pick: Macklin is going to bring it in front of a ton of Irish fans on St. Patrick's Day but it won't be enough. Martinez is still too good, too fast and overall on too much a streak to let Macklin upset his plans. Martinez by decision.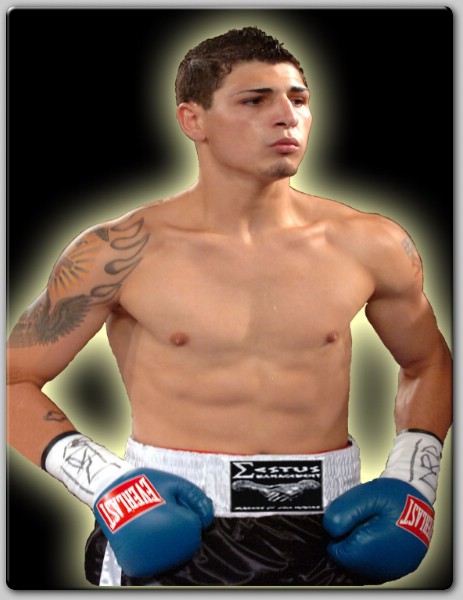 Edwin Rodriguez (20-0) vs. Don George (22-1-1)
Boxing360's Pick: Fight of the week. These guys lack just enough defense, take just good enough of a punch, and hit hard enough that someone is going to get knocked out. I can't wait to see it. I am picking George by out of nowhere knockout.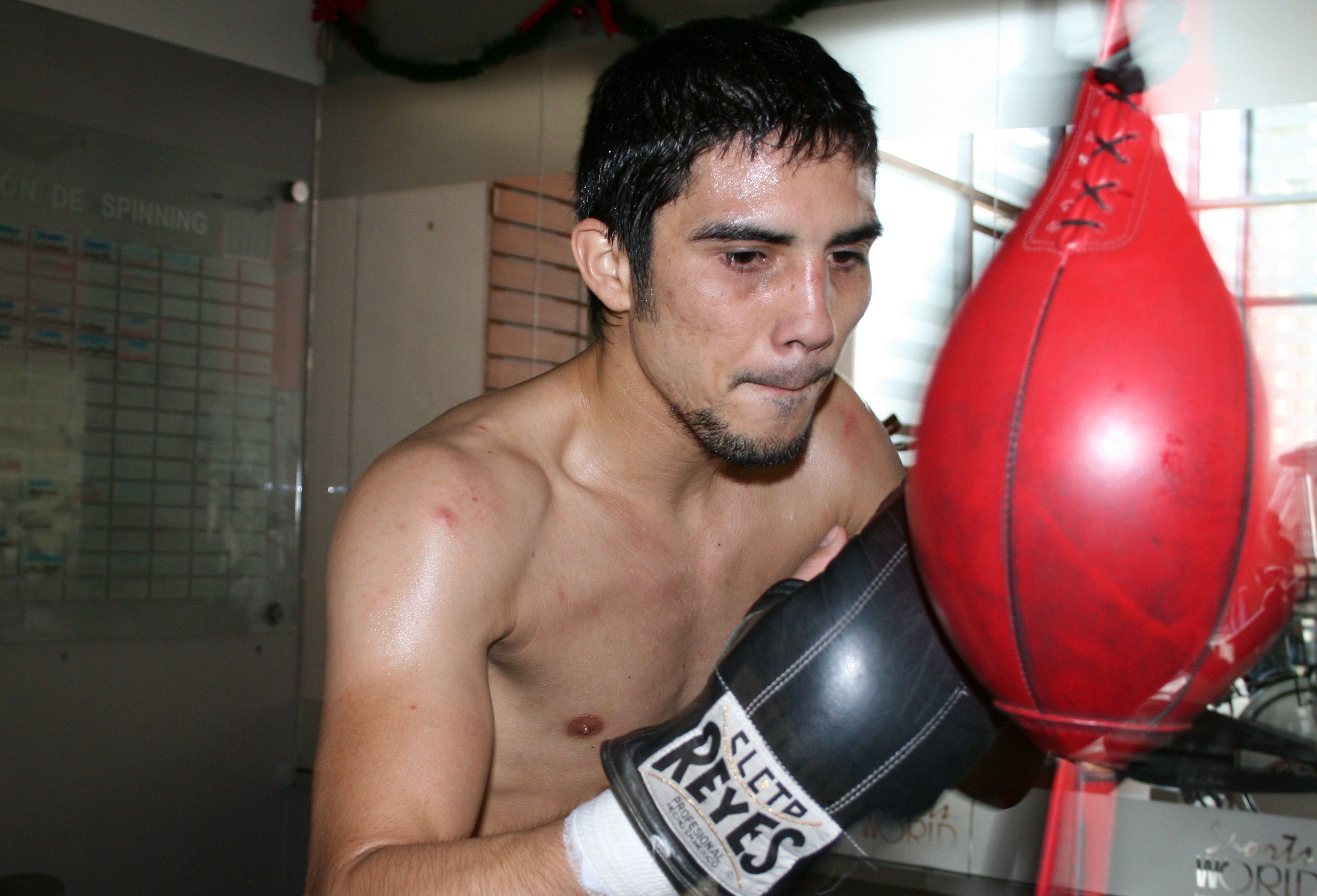 Polideportivo Centenario, Los Mochis, Mexico
Antonio DeMarco (26-2-1) vs. Miguel Roman (37-9)
Boxing360's Pick: This seems like a tune-up for DeMarco. I am pciking him to get the late TKO.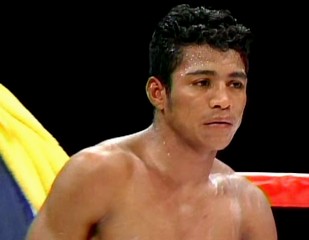 Culiacan, Mexico
Roman Gonzalez (30-0) vs. Manuel Jimenez (11-2-1)
Boxing360's Pick: Even more of a tune-up. Gonzalez by early knockout.
Omar Chavez (27-1-1) vs. Emilio Julio (20-7-2)
Boxing360's Pick: If this poor kid was named Julio, we'd be going crazy for him right now. But he's Omar and he will get a decision.
Motorpoint Arena, Sheffield, England
Kell Brook (26-0) vs. Matthew Hatton (42-5-2)
Boxing360's Pick: I've seen Brook a lot and he seems to be the real deal. Hatton is going to come right at him, probably get all cut up and drop a TKO.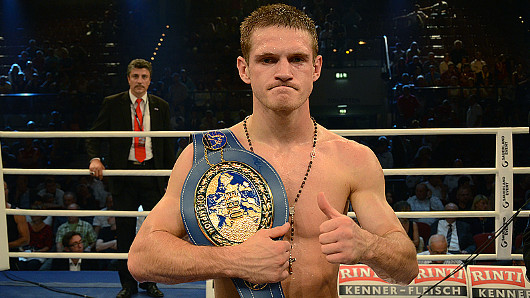 Grzegorz Proksa (26-0) vs. Kerry Hope (16-3):
Boxing360's Pick: I kept hearing Proksa was good and then I saw him. This guy can box, move, punch and everything in between. He gets the knockout tonight.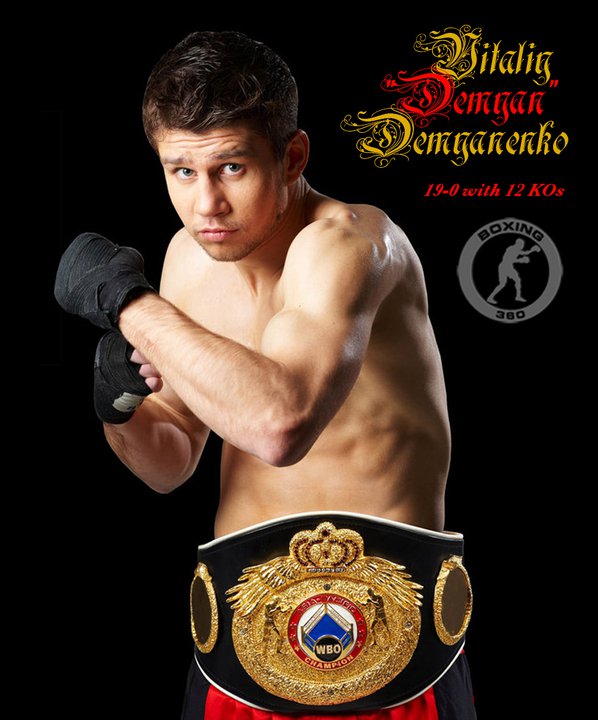 Bally's Park Place Hotel Casino, Atlantic City, NJ
Vitaliy Demyanenko (19-0) vs. Ayi Bruce (21-5)
Boxing360's Pick: Ok this is our "Homer Pick of the Week." If you haven't seen Vitali, you are in for a treat. The kid can flat out fight. He comes from a fighting family and Olympic team stock. I will take him by knockout.
---