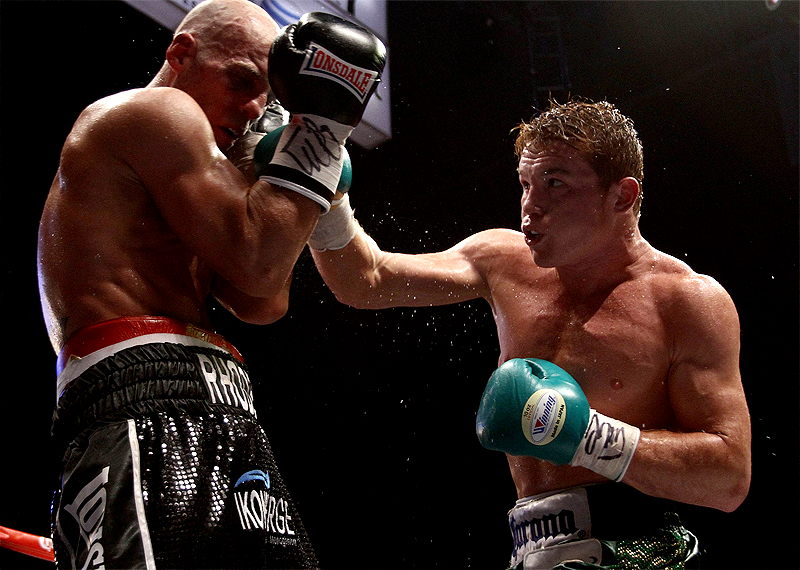 photo by Paul Hogan
So the kid won another one against an out-gunned Brit. Cool. Good for him. Now let's see him step it up and take out somebody younger, with no knockout losses, and who can give him a run for his 0. I know they keep talking Ricardo Mayorga but c'mon, we know how that will end. So who will it be?
1)         Vanes Maritrosyan? Vanes is the WBC #1 contender, at least until Jose Sulaiman changes his mind.  Vanes is tough, a solid boxer, and has decent power and good size. But can he do it? Saul Roman dropped Maritrosyan in the first round of his last fight. Vanes got up to stop him in seven rounds but still, he made Roman looked like a tough guy. I wonder if Alvarez can't do better.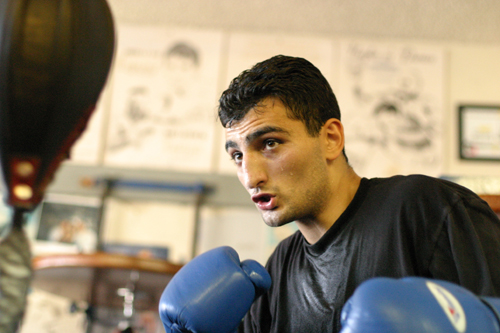 2)         Alfredo Angulo? The guy is in Mexico until further notice but still, if he gets some tune-ups, he can be dangerous. He has half the fights of Alvarez but is a former Olympian like Vanes, has what looks to be serious power and at 28 is a full grown man. If he shakes the rust, this is the guy that could trouble Canelo most right now I think.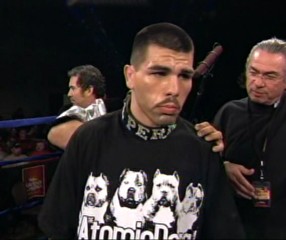 3)         Sergio Martinez? After you stop laughing at the idea or crying at what Sergio would do to Canelo, think about it. The kid said he was ready for the devil. Well, meet Martinez. The guy who has beaten everyone HBO has put in front of him and done it in spectacular fashion.
4)         Pawel Wolak? A drop off from the other guys but he is tough, has power, and is the kind of guy who could take chances and the fight right to Canelo.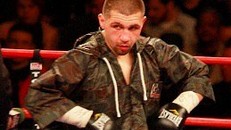 5)         Austin Trout? He's already gone to Mexico twice and won. He has good skill, size and is a pure boxer who knows that he needs to do that to win.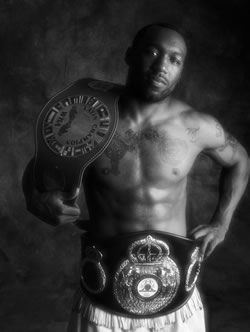 6)         Cornelius Bundrage? The way he never fights, it's hard to remember him in the mix but the man has a belt, size, experience and on some nights he even shows up to win.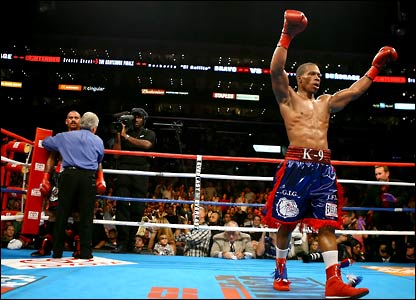 Who is your choice for Canelo next?
The Weekend Wrap
HBO
Guadalajara, Mexico at Arena VFG
Saul Alvarez (36-0-1) vs. Ryan Rhodes (45-4) for the WBC Jr. Middleweight belt
Tito's pick: Rhodes is the mandatory. This ain't a gimme fight picked by Golden Boy. This is a fight Canelo had to take. Rhodes can switch hit, he can punch, and he has some good wheels on him.
Canelo is slow, robotic, easy to hit when he tires late and inexperienced unlike Rhodes who fought amateur and has nearly fifty fights in his career.
I'm going on a limb. Yeah it's in Mexico and everything. Yeah HBO and Golden Boy want the kid to win. But I have a feeling Rhodes can do this.
Rhodes by split decision.
How it went down: Canelo dominated to get 12th round TKO. Plain and simple. It was boring but effective. Jab to the head, body shot, right hand. Rinse repeat. Canelo isn't the kind of guy to change gears and go after a guy to finish him until he is absolutely sure he can do it. Rhodes brought zero to the table and Canelo made sure he didn't get any ideas of getting too aggressive.
Jason Litzau (28-2) vs. Adrien Broner (20-0)
Tito's Pick: Just when you thought it was safe to watch HBO again, they bring back Broner. This guy makes golf seem exciting. But still, it is hard to pick Litzau to win. Yeah I know he has won a few in a row that he shouldn't. But still, Broner is the faster, stronger fighter. I am willing to bet he is not as boring as we think and will make a statement in this one.
Broner by late knockout.
How it went down: Did I say "Broner by late knockout?" I meant first round knockout. Litzau and Broner danced for a few minutes and then Broner lowered the book with a series of nasty punches that had Litzau out on the canvas for the count. Broner looked good but he still looks a little raw. He's fast and has good power but he did nothing for the round until the end. We'll see how he grows from this.
Other results:
Gennady Golovkin looked good beating the hell out of poor Kassim Ouma. It was a good fight for a few rounds then the younger, bigger guy took over. Golovkin is raw but I think he will shake out to be the best of these current Euro's like Pirog and Dzinziruk.
Giovanni Segura got it done quickly and efficiently using his wild swinging ways to score a first round TKO.
Anselmo Moreno bored us to tears scoring an eighth round TKO. I normally like this guy but damn this was not a good fight. We'll see if he can get an evenly matched opponent and step up his game.
Poor Fernando Guerrero. He looked weak at 152 pounds against Grady Brewer and it cost him down the stretch. Good for Brewer he pulled out the win late with an awesome TKO. Let's see if the kid learns from this.
Gary Russell, Jr is a great looking prospect who scored yet another knockout in four rounds on Friday. I want to see him step it up now. This guy looks like a complete fighter. He goes to the body, he whacks pretty hard and seems to love his job. I expect big things from him the rest of the year.
---