HBO
Guadalajara, Mexico at Arena VFG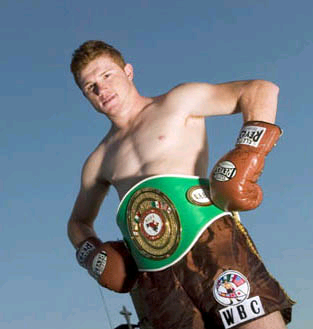 Saul Alvarez (36-0-1) vs. Ryan Rhodes (45-4) for the WBC Jr. Middleweight belt
Tito's pick: Rhodes is the mandatory. This ain't a gimme fight picked by Golden Boy. This is a fight Canelo had to take. Rhodes can switch hit, he can punch, and he has some good wheels on him.
Canelo is slow, robotic, easy to hit when he tires late and inexperienced unlike Rhodes who fought amateur and has nearly fifty fights in his career.
I'm going on a limb. Yeah it's in Mexico and everything. Yeah HBO and Golden Boy want the kid to win. But I have a feeling Rhodes can do this.
Rhodes by split decision.
Jason Litzau (28-2) vs. Adrien Broner (20-0)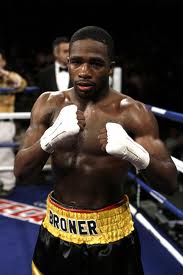 Tito's Pick: Just when you thought it was safe to watch HBO again, they bring back Broner. This guy makes golf seem exciting. But still, it is hard to pick Litzau to win. Yeah I know he has won a few in a row that he shouldn't. But still, Broner is the faster, stronger fighter. I am willing to bet he is not as boring as we think and will make a statement in this one.
Broner by late knockout.
A stream near you
Junin, Argentina at Polideportivo La Colonia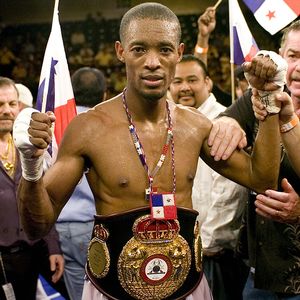 Jonathan Barros (32-1-1) vs. Celestino Caballero (34-3)
Tito's Pick: I have not seen much of this guy Barros. But Caballero is fresh off looking like crap against Litzau. I am willing to bet he had a good training camp for this one unlike with Litzau. I am taking Caballero by decision in this.
---