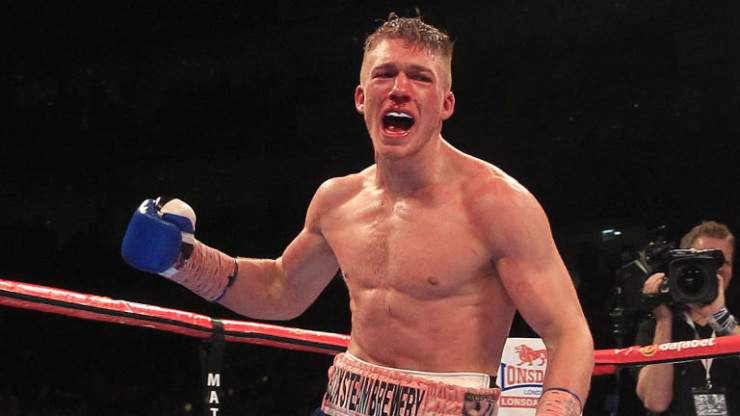 With the first quarter of the boxing year nearing an end, the boxing world can say it has not lived up to its potential. With that said, a very busy spring and summer is expected and the news does not stop. Here is the latest edition of Around the Ring:
1. Blackwell In Coma – In a twelve rounder last Saturday night in London, England, Chris Eubank Jr stopped Nick Blackwell for the British middleweight title. Blackwell suffered a hematoma over his left eye and after the stoppage collapsed and was rushed to a nearby hospital. He is now in a medically induced coma as doctors try to control a brain bleed. Former champ Chris Eubank Jr, who trains his son, actually instructed his son in the eighth round to concentrate more to the body than head since he noticed Blackwell wasn't responding well.
2. Fight Still On – Despite a warrant issued for his arrest, Adrien "The Problem" Broner is still scheduled to defend his WBA super lightweight title against Ashley Theophane in Washington D.C. Broner is accused of beating a man in January with a hand gun after losing a considerable amount of money betting on bowling. Apparently Broner struck the man outside the bowling alley and then went to his car to retrieve a gun. He struck the man with the gun which raised the charge to aggravated assault. Broner finds himself in the nation's capital so he might not have to deal with his newest running with the law until he goes back home to Cincinnati. The D.C. police has stated they have not been instructed to arrest Broner.
3. No Hearing Yet – Jorge "Travieso" Arce is still in the clear after his arrest at the end of February. The former champion is accused of sexually assaulting a hotel worker in Orange County, CA, while in town to commentate on the Santa Cruz vs Martinez for Mexican TV. A court date was expected but a spokesperson for the prosecutor stated the case is still under investigation and the city is not ready to formally charge Arce just yet.
4. No Matthysse Any Time Soon – Popular Argentinean fighter Lucas Matthysse was scheduled to make his return to the ring on May 7th on the undercard of the PPV fight between "Canelo" Alvarez and Amir Khan. He pulled out some weeks ago citing an eye injury he suffered in his last fight, a loss to Viktor Postol for the vacant WBC 140lb title. Now reports have surged from Argentina he is not thinking about fighting and is not training. He is spending time with his daughter and wants to rest.
5. Disappointed Arum – Octogenarian Bob Arum recently celebrated fifty years in boxing. Known as one of the biggest promoters in the sport, Arum has organized fights for the biggest names in the boxing from Muhammad Ali to Roberto Duran to Oscar De La Hoya and Manny Pacquiao. He has also gone on the record to name Julio Cesar Chavez Jr, the son of the legendary JC Chavez, one of his biggest disappointments in his career. Arum began to promote Chavez Jr at the age of seventeen but Jr left him for Al Haymon in 2014. Arum cited Chavez Jr's lack of discipline and work ethic as a huge obstacle for the fighter to reach his maximum potential inside the ring which made it harder for him to do his job.
---