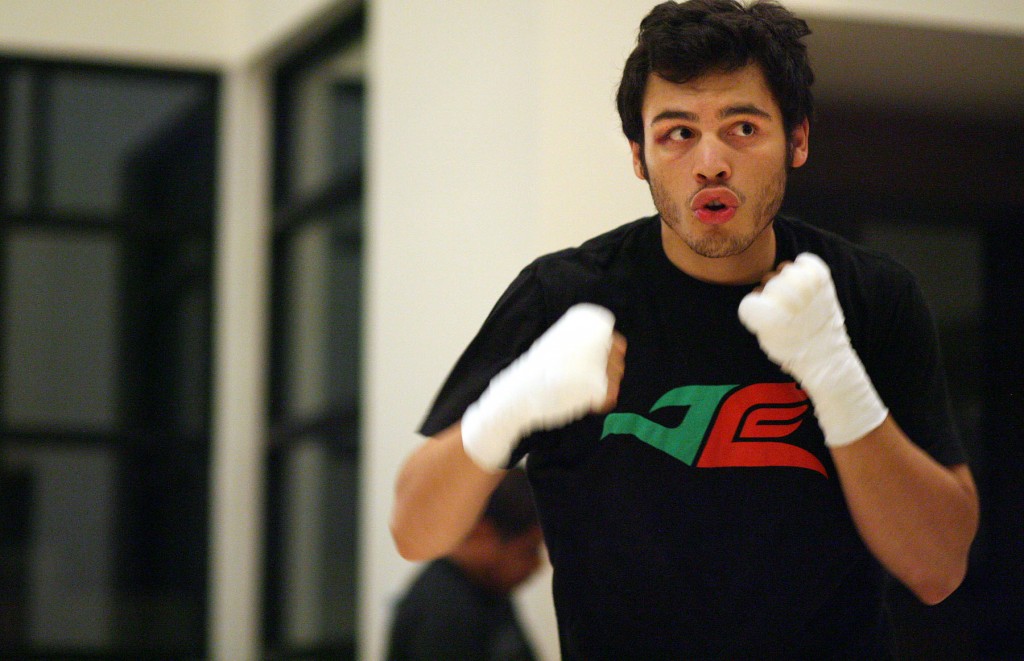 Many are hoping that the life and times of Julio Cesar Chavez Jr have changed.  Not fighting for almost a year since his highly-rated second fight against Brian Vera last March, Chavez Jr is scheduled to reappear on April 18th against Andrzej Fonfara at a venue to still be announced.  Even though his brain trust might hope that he has changed and that is focused on his career, the first news about this fight doesn't prove it since the fight will be contested at a catch weight of 172 pounds, twelve pounds over his championship run at middleweight.
Perhaps his personal life has not changed or his work ethic, or better said his lack of it, but his professional life surely has since that last fight.  Since then he has left his long time U.S. promoter Top Rank as well as his Mexican one Zanfer, his manager and TV networks.  Now he has signed on with the influential Al Haymon, has gone from HBO to Showtime and from Mexican network Azteca to the biggest in the country Televisa.  On the surface it might not look like a step up but a step to the side.  After all, HBO is much bigger than Showtime but the other two changes are significant.
Al Haymon has proven to be one of the few men that can really move the needle in boxing.  At first concentrating only in African-American fighters, he has now moved into the south-of-the-border market signing many fighters from Mexico and farther south like the likes of Marcos Maidana and at one point Lucas Matthysse, as well as Mexicans living in the U.S. like Abner Mares and Leo Santa Cruz but with Julio Cesar Chavez Jr he has Mexican boxing royalty, in a sense the prince to Julio Cesar Chavez Sr's king status in the eyes of the Mexican boxing public.
With Haymon comes the Premier Boxing Champions series that by the looks of it is going to take over terrestrial boxing in the next coming months.  It would be safe to say that Chavez Jr, one of the biggest stars in boxing, is a major player in Haymon's plan to get ratings on NBC.  Chavez Jr's last fight against Vera was the highest rated fight on TV raking in 1.4M viewers on HBO.  Haymon is surely banking that he can do at least if not more with the large Mexican public across the United States.
The second change is the new home for his fights from Azteca and Televisa in Mexico.  Boxing is huge in Mexico with both networks fighting it out for viewers every Saturday night.  Throughout his career Chavez Jr had been a staple of TV Azteca, the same networks where his famous fighter acts as a color commentator.   Now Chavez Jr will be featured on Televisa, the much bigger and older Mexican TV network that many inside the country say it is so powerful it has made presidents.
The only thing that might stop Chavez Jr from fulfilling the next step in his career is the pending lawsuit Top Rank has against him claiming that Chavez Jr still owes them one fight. Will Top Rank file an injunction against his Fonfara fight? it is highly unlikely, the sly fox Bob Arum will surely look to settle out of court.
---