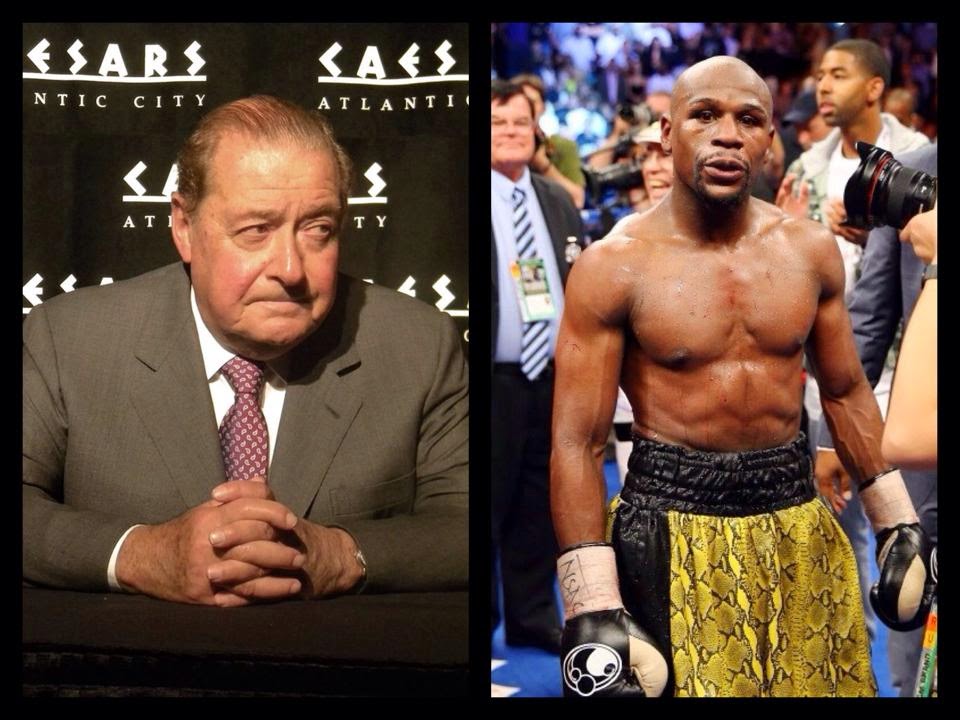 In a few months, on Saturday, September 13th, we might have a bigger fight on outside the ring than whatever we might see inside of one.  Just last week Floyd Mayweather Jr announced that he will be fighting for the second time this year on Saturday, September 13th. The Saturday closest to the 16th of the ninth month of the year is usually reserved for either Mexican or Mexican-American fighter since the day marks Mexican Independence day.  Recently Oscar De La Hoya made it one of the two dates a year he would perform and now Floyd has done the same.  In case you hadn't noticed, Mayweather Jr is neither Mexican nor Mexican-American but he has performed near that date in the main event of PPV event three times.
The first was back in '09 when he took a lopsided unanimous decision over Juan Manuel Marquez.  Two years later who cheap-shot Victor Ortiz in the fourth to score the last knockout of his career and just last year he fougth Saul "Canelo" Alvarez in the biggest Pay-Per-View event in the last ten years with more than two million buys.  The common denominator in all three fights is that they have been against fighters with ties to our neighbors to the south.  One can determine that a  good percentage of the PPV buys come from Mexicans looking to catch Mayweather Jr's first loss as a professional and nothing could be better than the anniversary of the Mexican revolution than one of them defeating the best pound for pound fighter in the world.
With the date being quite frankly the most coveted one in boxing, Bob Arum of Top Rank has also made a play for the same Saturday in late summer.  Arum is planning in offering the much anticipated face-off between former WBC middleweight champion Julio Cesar Chavez Jr and the newest sensation to hit the HBO airwaves,  WBA 160lbs champ Gennady "GGG" Golovkin.  The determined Arum originally planned to have the fight in July at the Fabulous Forum in Los Angeles.  Golovkin, looking for a signature win to catapult him to the next level of boxing fame, was more than willing to face the son of the Mexican legend.
This might be a fight that Mayweather Jr might lose.
It is no secret that although being one of the handful more popular fighters on the planet, Chavez Jr's stock is plummeting.  With his failure to make weight for fights on several occasions, issues with cannabis and alcohol and just a sheer lack of commitment to his career, many fans, Mexicans or not, have lost faith in Chavez Jr.
With no opponent in sight for Mayweather Jr and with no Mexican good enough to challenge him, Bob Arum has a very good opportunity to finally get back at Mayweather Jr, a former employee who has as far as to state that fighting under the Top Rank banner is equal to slave labor.
Arum has also raised the fact that illogical for Mayweather Jr, along with Golden Boy Promotions and Al Haymon, to hold the date with the distributing cable companies without an opponent in sight. Arum fails to realize he still has to deliver Chavez Jr.
---