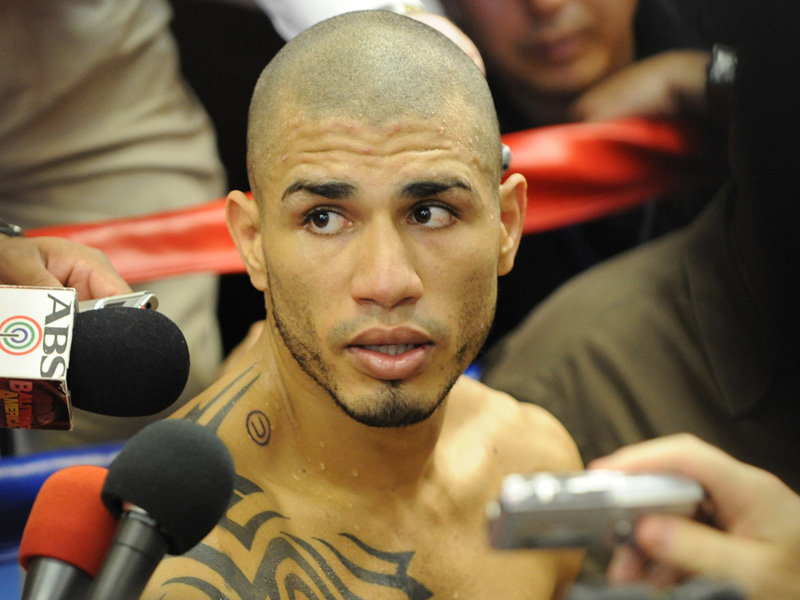 In hopes of bringing you, our readers, the latest news and insights, along with the new Pick of the week feature, we will also be bring you the latest news in this new weekly installment called, cue the trumpets, "Around the Ring".  Here we will share some interesting news that caught our eye but necessarily the biggest story of the week.  Like always, the news will be sprinkled with a bit of our opinion on the story.
Cotto Says There is Talks – After what many call the MayPac fiasco, the most anticipated fight of 2015 is WBC middleweight champion Miguel Cotto against Mexican superstar Saul "Canelo" Alvarez.  There have been a couple of opportunities to make the fight recently but nothing has come to fruiting. Rumor around town is that Cotto had to promise HBO that he would face Alvarez later this year if they bought his June scheduled fight against Daniel Geale.  At a media day at the Wild Card Gym, Cotto admitted that despite not having to prove anything with Alvarez or Golovkin, there is a verbal agreement to face "Canelo".  His team said his talks are pretty advanced.  Our opinion? This fight needs to happen, plain and simple.  Winner gets GGG.
50 Cent Files for BK – Not surprisingly, it was announced recently that on May 25th, SMS Promotions, led by rapper 50 Cent, has filed for bankruptcy.  In court documents, the company stated it was in the hole from $100-500K.  So now what? Kirkland, Dirrell and Gamboa might be soon knocking on some doors looking for work along with all the other fighters that Curtis Jackson, 50's real name, signed on.  Speaking of rappers who don't know boxing, what is going on with RocNation? They've signed some guys, have they even fought?
Ruiz Stuck in the Middle – Mexican Hugo "Cuatito" Ruiz is looking for a fight.  He has climbed to the near top of the super bantamweight division but he just can't get a fight.  First a purse bid was called by the WBC so that he and Nonito Donaire could duke it out to see who challenges champion Leo Santa Cruz for the title.  Donaire, through his promoter Top Rank, said he wanted no part of the fight and would look ply his wares elsewhere.  The WBC quickly named Ruiz the mandatory challenger to Santa Cruz but now Leo says he might leave the belt vacant to chase Mares at featherweight.  Ruiz needs to fight whoever is left standing and just get the title, the oppotuniies will come, too bad with won't be big money.
Chavez Jr  Goes With Garcia – Not only did Julio Cesar Chavez Jr announce that he will be fighting Marcos "Dorado" Reyes in July but that he has chosen a new trainer, Robert Garcia.  There were talks for Chavez Jr to work with Garcia in the past but for whatever reason, probably Chavez Jr's fault, they didn't.  Now they will and camp, or what Jr calls camp, will start soon.  Will this match last?  It's not like Garcia has been able to impose too much discipline, remember those couple of times Brandon Rios didn't make weight.  We'll wait and see.
---