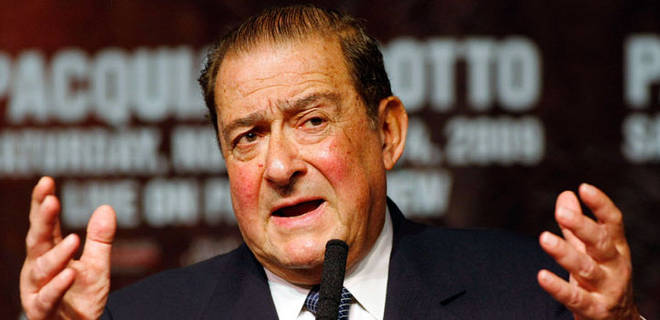 Here we go fight fans, your latest edition of our take on the latest news in the boxing world:
If Khan Wants It, He can Get it – With Manny Pacquiao recuperating from his shoulder injury suffered in his last fight in May, his promoter Bob Arum is picking fights in his stead. The one asking the most for a face-off with the Filipino superstar is Amir Khan and Arum says that if he keeps talking, he can get the fight in 2016. The head honcho for Top Rank says it will be in the Middle East but quite possibly not in Dubai.  If not in Middle East, then it will be in Las Vegas but it can happen.  Let's see what Al Haymon has to say about it.
Mayweather Jr Again in Hot Water – Not really news since if Floyd Mayweather Jr knows how to do something is to keep his name on websites and papers, but he stepped into it again when he visited an ESPN show in Mexico and was asked to rank the top five fighters of all time. He committed blasphemy by putting himself as number one, which was to be expected, but he ranked Muhammad Ali at five, with Roberto Duran, Pernell Whitaker and Julio Chavez Sr filling out the rest of the list.  Is this enough for people to want to pay from $65-$75 for his PPV against Berto? Probably not.
Little Guys, Big Stage – If the fight between Gennady Golovkin vs David Lemieux was not enough to make it one of the best events of the second half of 2015, it was announced late last week that the WBC flyweight title fight between Roman "Chocolatito" Gonzalez and Brian "Hawaiian Punch" Viloria was added as the semi-main event. We haven't seen this much attention on the little guys since the legendary trilogy between "Chiquita" Gonzalez and Michael Carbajal way back when.  All for it.
Are We Getting it? – So the latest news between Miguel Cotto and "Canelo" Alvarez is that there is no news. The fight has not been officially announced and the rumor is that the snag is the negotiations of a rematch clause and the black canvas that Roc Nation wants to use.  The last of it from Puerto Rico is that the fight is signed, sealed and ready to be delivered but that Cotto is pulling a Floyd and wants to be the first to announce it which might be by this week.
The Best in that Universe – There are two universes in the middleweight division, one has Cotto, Canelo, Golovkin and Lemieux in it, the other the PBC fighters. According to promoter Lou Dibella, the best two 160-pounders in the Premier Boxing Champions might face each other before the end of the year. Former champ Peter Quillin and current titlist Daniel Jacobs are in a collision course with each other for Jacobs title.  First QUillin must get past an unknown early in September.  If the fight gets made, it might be one if the best fights on paper the PBC has offered this year.
---