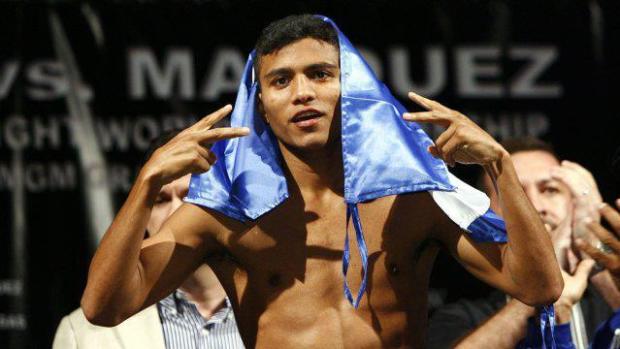 The year is almost over, a couple of months to go, but the boxing news doesn't stop. Here is the latest and greatest Around The Ring:
We Are Going to Have to Wait – It looks like we are going to have to wait for the rematch between WBC flyweight champ Roman "Chocolatito" Gonzalez and WBO/WBA belt holder Juan Francisco "Gallito" Estrada. Looks like Gonzalez will go after the IBF champ Amnat Ruenroeng. No word if HBO will televise but Gonzalez's handlers are shooting for mid-February of next year.  Gonzalez is still holding out for that million dollar payday to face Estrada since he said no to a recent $500k purse.
Champion Emeritus – At the 53rd WBC annual convention being held now in China, president supreme Mauricio Sulaiman named Floyd Mayweather Jr Champion Emeritus and named the welterweight and super welterweight titles vacant. As Champion Emeritus Mayweather Jr has the right to challenge for either title if he ever decides to come back to the ring.  As of right now, the WBC said they might either do a tournament for the titles in each division or order the #1 ranked Amir Khan to face #2 Danny Garcia for the vacant welterweight strap.  They've faced each other before with Garcia stopping Khan in five rounds.
Santa Cruz Drops WBC – Also at the convention, long time WBC champ Leo Santa Cruz announced that he would be vacating his super bantamweight WBC title and keeping his WBA featherweight belt he captured by beating Abner Mares last August. Santa Cruz held the WBC 118-pound and 122-pound titles in his undefeated career.  It can be expected Sulaiman will look to have him fight for some type of green and gold belt soon.
No Comeback for "Chino" – After some rumors that Argentinean Marcos "Chino" Maidana was looking to come back to the States to begin training with Robert Garcia, now the news out of the South American country is that he is no were near wanting to train, let alone come back to the ring. He stated he is building a cabin near a river on his ranch for fishing and the only member of his family that wants him to go back to fighting is his father.  He said he is very comfortable financially and if it wasn't for those two last fights with Mayweather Jr, he might be in a different situation.
Khan Just Doesn't Get It – Bob Arum, head honcho of Top Rank, has said the running for Pacquiao's next opponent is between Terrence Crawford and Amir Khan. Arum stated once he speaks to Pacquiao they will decide and send a contract to the lucky winner.  For the second time in his career, Khan recently stated he received the contract and signed it.  Michael Koncz, Pacquiao's advisor, denied any contract has been sent.  Khan did the same when he was in the running to face Mayweather Jr announcing he had signed a contract.  Despite winning a poll organized by Floyd himself, "Money" Maywaether Jr went with Marcos Maidana instead. Twice.
---