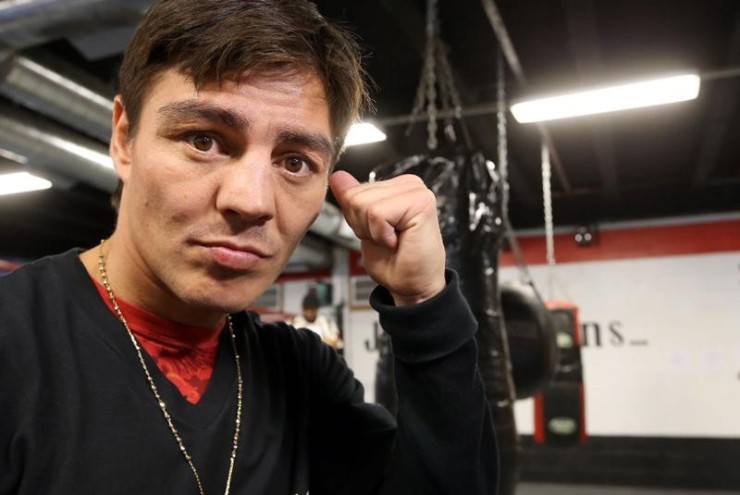 The boxing world is in back in full swing with a full weekend of boxing last week and another one coming up. With that said, the news keeps flowing so here is the latest edition of Around the Ring:
1. "Travieso" Being a Menace – In the biggest story outside of the ring this week, former four-divisional champion (depending who you ask) Jorge "Travieso" Arce got into some trouble in Orange County while he was in town to commentate the Santa Cruz vs Martinez fight for the biggest Mexican network. While in town Arce decided to get in some extracurricular activities and was arrested for sexual harassment or bordering on rape. Allegedly he forced a female hotel worker to perform oral sex. It is alleged it happened the afternoon before the fight card and was arrested on Sunday morning. He was released on $25,000 bail by Monday night or Tuesday morning. He will have to return to Orange County soon for court appearances.
2. Chavez vs Chavez Jr – Earlier this week Julio Cesar Chavez Sr went on the air in his Spanish-language ESPN boxing show to speak freely of his son's, Julio Cesar Chavez Jr, of what he called irresponsibility and lack of discipline. He mentioned his son left his Big Bear, CA, camp this weekend to do "bad things" as he called it. He mentioned he will try to stay away from his son, he will keep supporting him as his father but he will try to not interfere with his son's career. Junior in his defense mentioned he had problem with his heel and went down to town to get it checked it out. He explained he still made it for a run at the beach and a training session back in Big Bear, CA. This is not the first time these two have had issues with the same subject.
3. Tour is Over, Time to Fight – With stops in London, New York and Los Angeles, WBC middleweight Saul "Canelo" Alvarez and Amir Khan finished up their press tour to promote their upcoming Pay-Per-View fight set for May 7th at the new T-Mobile Arena in Las Vegas. Despite the intriguing matc- up set at the Canelo weight of 155 pounds, the talk of the tour was whether Alvarez will face Gennady Golovkin this year. Alvarez said he did not know and that he in truth is not a middleweight. As stated, he does hold the WBC 160-pound title but his promoter Oscar De La Hoya explained he only fought for it because he wanted to face the then champion Miguel Cotto.
4. Fury Still Not Sure – WBO and WBA heavyweight champion told Sky Sports he does not know who will be his next opponent. Said talks with Wladimir Klitschko, who he has a rematch clause with after their November fight, have not continued. In typical Fury fashion he stated, "I don't know who my next opponent is, whether it is Klitschko, Fred Flinstone or Batman, I have no idea."
5. Not a Good Start – Peter Nelson, the new head of HBO Sports, is having some trouble with one of his biggest providers of content, Bob Arum of Top Rank. Arum offered a great fight between Vasyl Lomachenko vs Nicholas Walters but Nelson decided to pass. Now Arum is flirting with going across the street to Showtime going as far as going to the Super Bowl with Les Moonves, CEO of CBS and parent company of Showtime, and dinner with Stephen Espinoza, head of Showtime Sports.
---