Boxing History: November 17, 1939 Billy Conn W 15 Gus Lesnevich, NYC. Retains World Light Heavyweight Title.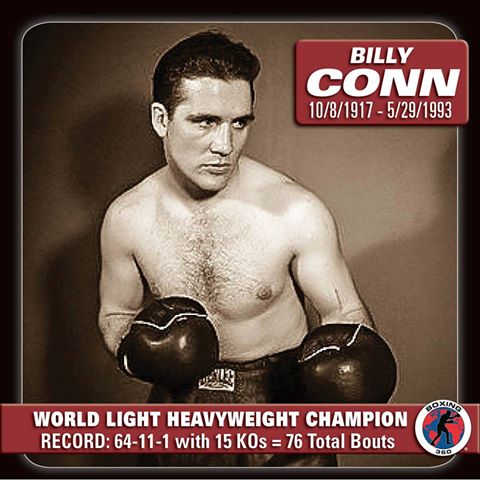 William David "Billy" Conn (October 8, 1917–May 29, 1993) was an American professional boxer and Light Heavyweight Champion famed for his fights with Joe Louis. He had a professional boxing record of 64 wins, 11 losses and 1 draw, with 15 wins by knockout. His nickname, throughout most of his career, was "The Pittsburgh Kid."
Conn fought Joe Louis for the World Heavyweight Championship on June 18, 1941 at the Polo Grounds in New York City. Conn, outweighed by more than 25 pounds, gave Louis one of his toughest fights. After twelve rounds, Conn was ahead on two scorecards and even on the third. He needed to win just one of the remaining three rounds to win the fight. Having wobbled Louis in the twelfth round, Conn went for a knockout in the thirteenth and got knocked out himself. He was counted out with only two seconds left in the round. The Ring Magazine ranked the fight as the sixth greatest title fight of all-time in 1998.
Joined the U.S. Army on March 7, 1942.
Retiring from the ring as a boxer did not mean retiring as a public figure for Conn. Conn, who appeared in a 1941 movie called "The Pittsburgh Kid," maintained his boxing skills into his later years. He stepped into the middle of a robbery at a Pittsburgh convenience store in 1990 after the robber punched the store manager. Conn took a swing at the robber and ended up on the floor of the store, scuffling with him. "You always go with your best punch—straight left," Conn told television station WTAE afterward. "I think I interrupted his plans." The robber managed to get away, but not before Conn pulled off his coat, which contained his name and address, making the arrest an easy one. His wife said jumping into the fray was typical of her husband. "My instinct was to get help," she said at the time. "Billy's instinct was to fight."
As he became an older citizen, he participated in a number of documentaries for HBO and was frequently seen at boxing-related activities until his death in 1993, at the age of 75.
In 1995, Conn's picture appeared on the cover of British pop singer Morrissey's single "Boxers." The photo was taken from an issue of Ring magazine.
Conn is now a member, along with Louis and Zivic, of the International Boxing Hall of Fame in Canastota, New York.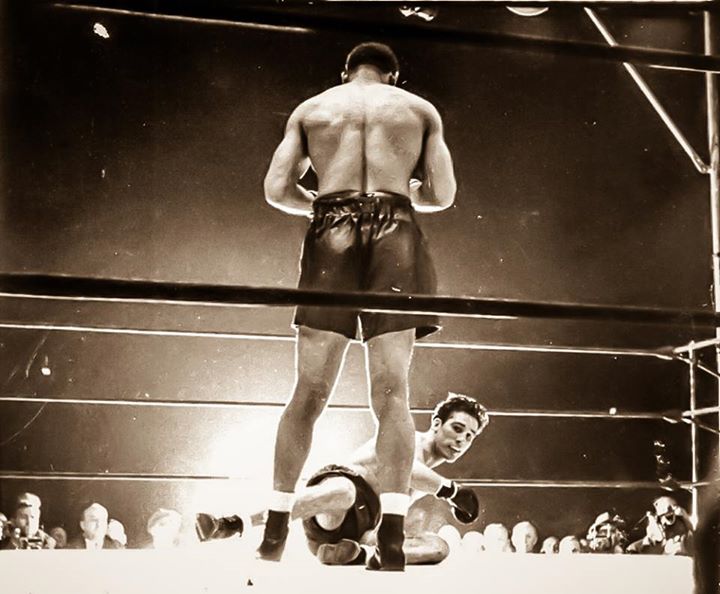 ---