Boxing History: June 10, 1922 Georges Carpentier KO 1 Ted (Kid) Lewis, London. Retains World Light Heavyweight Title.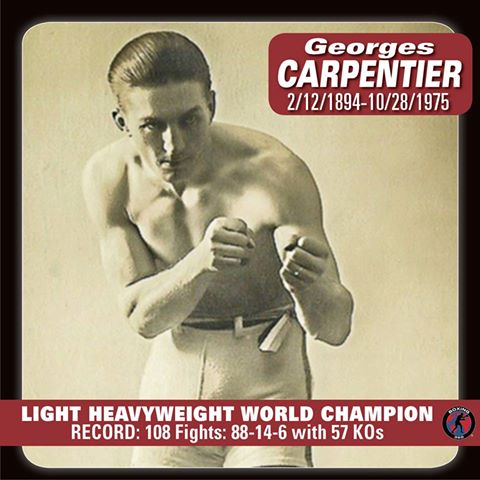 Carpentier's record: 108 Fights: 88-14-6 with 57 KOs
Georges Carpentier (pronounced car-pont-yay) (January 12, 1894 – October 28, 1975) was a French boxer and actor. He fought mainly as a light heavyweight and heavyweight in a career lasting from 1908-26. Nicknamed the "Orchid Man", he stood 5 feet 11 1/2 inches and his fighting weight ranged from 125 to 175 pounds. Carpentier was known for his speed, his excellent boxing skills and his extremely hard punch.
---