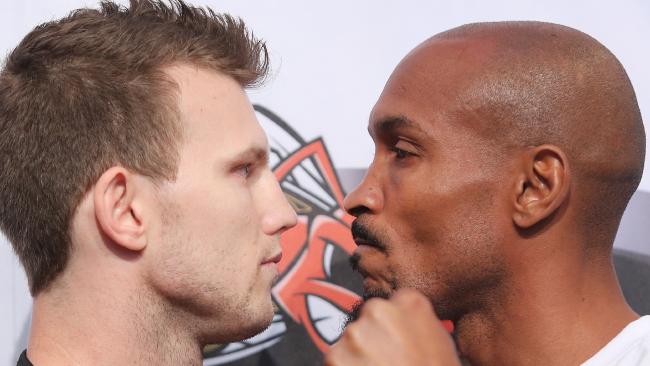 Our pick of the week from last week came from the matchup between unbeaten light heavyweight Erik Skoglund of Sweden and Ryno Leibenberg of South Africa. The bout took place last Saturday in Skoglund's native Sweden. There were some doubts by some of just how real Skoglund was. This was highly based on the level of competition he faced compared to that of Lebenberg. The 12 round main event truly lived up to the hype.
Leibenberg was more than holding his own until a cut changed things. He showed a lot of heart and gutted out a decision win. He quieted his critics in the meantime. He prove that faced with adversity that he steps up and meets it head on. Skoglund will likely be out a little while in order to let his cut heal. He can take comfort in scoring a major win for him as he steadily continues to progress. We extended our win streak to 7 as we had Skoglund as our pick of the week.
This week our pick comes from the matchup between world ranked welterweight Jeff Horn (13-0-1, 8 KOs) of Australia and former world champion Randall Bailey (46-8, 39 KOs) of south Florida. The two will square off today at the Convention & Exhibition Centre in Brisbane Queensland, Australia. The bout seems to be a tale of the young lion versus the old with Horn being 28  to Bailey's 41.
Horn is a  -420 favorite to the +335 for the visiting Bailey. The odds seem a bit wide considering Bailey's  knockout power and that Horn has no names of note on his list of wins. Bailey has nearly 3 times as many knockouts as Horn has total fights. Bailey is very live in this fight but were going to go with Horn to step and win the biggest fight of his career.
Disclaimer: Boxing360's Pick of the week is strictly for entertainment purposes only
---