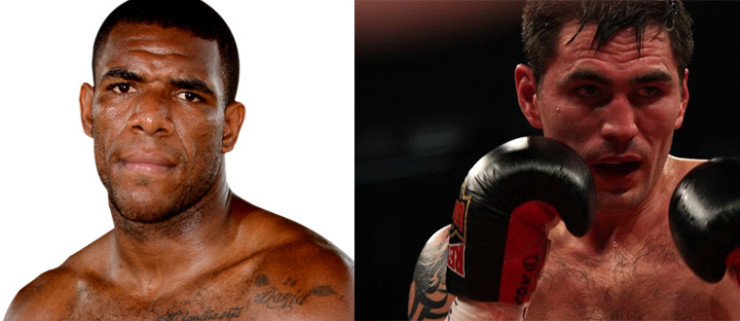 Our unbeaten streak continued last week with the fight between unbeaten former world champions Antonio Tarver (31-6-1, 22 KOs) and Steve Cunningham (28-7-1, 13 KOs). Our pick was Cunningham to win the fight. The bout ended in a draw so it wasn't a victory or a loss for us. The fight itself was not very entertaining and not the easiest to score. The draw seemed like a fair decision.
This week is a very light schedule in boxing but we still were able to find a pick of the week. A world title fight in fact. The bout will take place at the Open-Air Bike Show, in Sevastopol, Crimea. The participants are Russia based Ukranian Stanislav Kashtanov (31-1, 19 KOs) vs. unbeaten Dominican Felix Valera (12-0, 12KOs). The WBA interim light heavyweight title will be at stake. Special guest for the fight will be Former world champion and future hall of famer Roy Jones Jr.
Kashtanov is the more experienced professional fighter and has the more extensive amateur background. Valera's record suggest that he is a puncher. A closer look at his record shows he has fought very weak opposition which could explain the %100 knockout ratio. The other statistic that stands out is that Valera seems to be more of a natural super middleweight as where Kashtanov seems to be a full-fledged light heavyweight. It's really not a hard decision to make on this one so we are going with Kashtanov to defeat Valera in decisive fashion.
Disclaimer: Boxing360's Pick of the week is strictly for entertainment purposes only
---