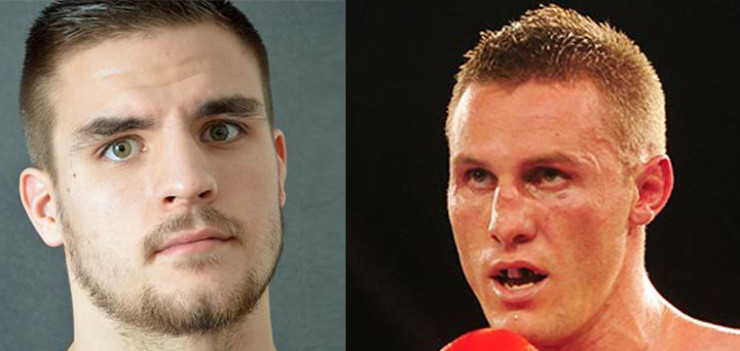 Our pick of the week from last week came from the matchup between unbeaten IBF super featherweight world champion Jose "Sniper" Pedraza (22-0, 12KOs) of Puerto Rico and challenger Stephen "Swifty" Smith (23-2, 13KOs) of the United Kingdom. It was the second defense for Pedraza in the 12 round semi-main event. The fight took  place at the Foxwoods Resort,  in Mashantucket, Connecticut and aired live on Showtime Championship boxing. Lou DiBella (DiBella Entertainment) promoted the show. Some sportsbooks had this fight quite close on the odds with Pedraza only a -185 favorite to the +160 odds for Smith.
Smith proved these odds to be accurate as he came out tactically early and was holding his own. Pedraza then took control of the fight showing his ability to be the aggressor and counter punch. Smith may have been a bit out of his league in terms of overall talent but he certainly made up for it with his heart. He was able to push Pedraza at times during the fight and make him work. A knockdown scored by Pedraza late in the fight sealed the deal and Pedraza retained his title with a unanimous decision.  We were winners as well as Pedraza was our pick of the week making it 6 wins in a row for us.
This week we are going with the matchup between unbeaten Erik Skoglund of Sweden and Ryno Leibenberg of South Africa. The two will square off this Saturday in Skoglund's native Sweden. There has been alot of talk from Leibenberg on how he pretty much doesn't see Skoglund as the real deal. Skoglund to date has former world champion Glen Johnson as his biggest win. Johnson has been well past his prime for quite some time. Leibenberg was considered a promising unbeaten prospect at one time.  This was prior to him suffering back to back losses to unbeatens Eleider Alvarez and to his fellow countryman Thomas Oosthuizen.
This is actually a step up for Skoglund who is a -240 favorite to the +200 for the visiting Leibenberg according to odds from one sportbook. Skoglund's style is not the most fun to watch as he is constantly moving and ties up as well. It's a style that he applies effectively and builds up points. Leibenberg has shown he can be quite effective aggressively and a decent boxer as well. He will likely be the aggressor in this fight being the visitor and all. We are going to be Skoglund in this one to be able to get past Leibenberg and move forward in his career.
Disclaimer: Boxing360's Pick of the week is strictly for entertainment purposes only
---