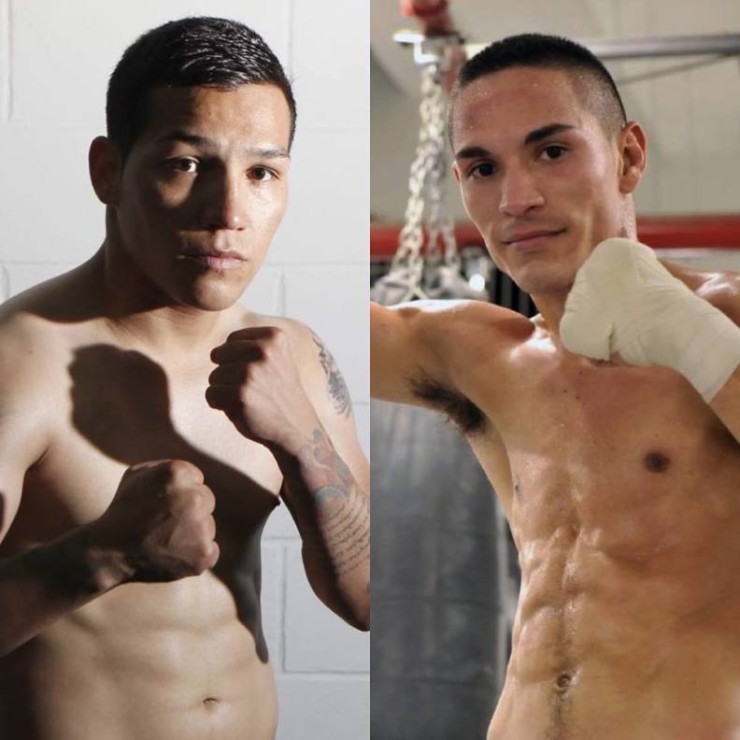 We had a week off in a sense last week. The fight we chose between Caleb Truax and Fernando Guerrero was cancelled. Our fight we have selected for this week is between unified flyweight world champion Juan Francisco Estrada (32-2, 23 KOs) versus former world champion Tyson Marquez (39-5-1, 28 KOs). The fight will be this Saturday at the Centro Convenciones, in Puerto Penasco, Sonora, Mexico.
This will be a local showdown of sorts as each fighter is from the Mexican state of Senora. This is an excellent matchup with both fighters in their physical primes. They share multiple opponents faced in common and have faced the very best in the flyweight division. The timing seems just right that they are fighting each other at this time in their careers. The flyweight division is one of the most exciting in boxing at this time and this matchup supports this.
Marquez was one of the hottest fighters in the division a few years back. He captured his world title on the road and went unbeaten for about a two year period. He then would struggle a bit with consistency losing as much as he won over the period of 6 fights. He has gone unbeaten in his last three fights on the heels of this big world title opportunity versus Estrada.
Estrada seemed to come out of nowhere. Ironically the turning point came in a loss. He challenged unbeaten world champion Roman Gonzalez a few years back in Los Angeles. It was Estrada's United States debut and what an impression he made. He gave Gonzalez arguably the toughest fight of his career to date. He would drop a decision to Gonzalez in the end but he made a big impression on those who saw the fight. He would become a world champion in his very next fight and still holds those same titles entering this fight with Marquez.
This will be a neutral site for both fighters as each will have their supporters. Estrada enters the fight as the favorite which he should be. Both fighters are still very young with each being in their 20's. Estrada seems to be the one with more momentum entering this fight. He has been getting better with each fight fight and seems to be the much fresher fighter. Marquez seems to appear as he has already peaked and fading a bit. We have chosen Estrada to win this fight.
Disclaimer:  Boxing360's Pick of the week is strictly for entertainment purposes only
---