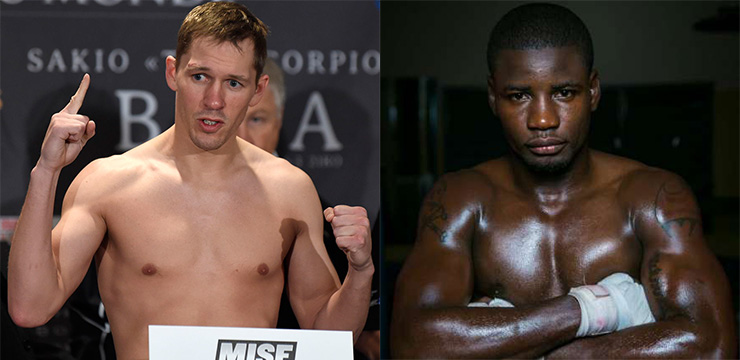 We saw our 5 fight week win streak come to an end this past Friday. The matchup was between former 2-time world title challenger Tony "The Tiger" Thompson  (40-5, 27 KOs) and Malik "King" Scott (37-2-1, 13 KOs). The bout was a 10 round scheduled heavyweight main event. It took place at the  Venue at UCF, located behind the CFE Arena in Orlando, Florida. Bounce TV aired the bout.
Scott established his gameplan from round 1. He was able to pot shot Thompson quite easily for the most part. Thompson followed Scott around without much success. Thompson needed to come on strong in the second half of the fight win the fight. Thompson dropped Scott hard in round 9 and it looked for a brief moment that he could pull off the come from behind win . Scott beat the count and survived Thompson's offensive onslaught. Scott was actually on the offensive once again in the 10th and final round to pull off the upset victory over the favored Thompson by decision. We had Thompson which was a losing pick for us but now we look to begin a new streak this week.
This week we have decided to go with a bout between unbeaten Freddie Lawson  (24-0, 20 KOs) of Ghana and Kevin Bizier ( 24-2, 16 KOs)  of Canada. The two will square off in an IBF welterweight world title eliminator. It will be another edition of Al Haymon's Premier Boxing Champions series.  The bout will take place at the Miccosukee Indian Gaming Resort in Miami, Florida. NBC will air the event.
Lawson is coming off a very tough fight this past March with hard punching Bredis Prescott of Colombia. Lawson had to dig deep to pull out the victory but showed that he was more than just a power puncher. He displayed some solid boxing skills and the ability to get through some rocky moments in a bout with success. This will be familiar territory for Bizier who has been in two IBF eliminators in the last few years. Both were against Ionut "Jo Jo" Dan Ion with each resulting in split decision losses. In fact they are the only two losses of his career. We expect a competitive fight but we feel Lawson will do enough to win this one.
Disclaimer: Boxing360's Pick of the week is strictly for entertainment purposes only
---