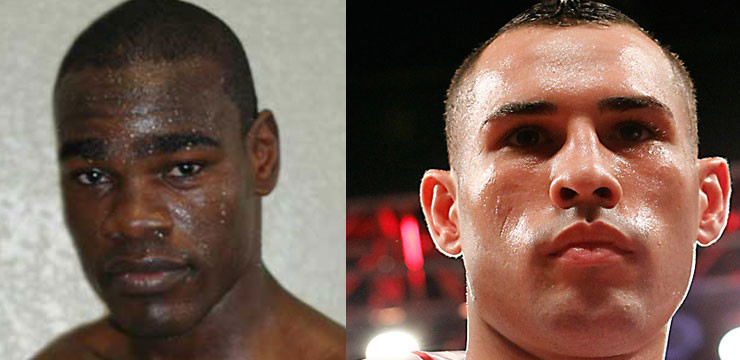 We went with the world title fight between unified world flyweight champion Juan Francisco Estrada (32-2, 23 KOs) versus former world champion Hernan Marquez (39-5-1, 28 KOs) this past Saturday night. The bout took place at the Centro Convenciones, in Puerto Penasco, Sonora, Mexico. Both fighters are from the Mexican state of Sonora and had their fair share of supporters on hand. We picked the champ Estrada to win and win he did so in decisive fashion. He dropped Marquez 7 times in route to the 10th round KO victory.
This week's matchup features newly crowned IBF super featherweight champion Jose Pedraza (20-0, 12 KOs) and former world title challenger Edner Cherry (34-6-2, 19 KOs). The bout will take place at the U.S. Bank Arena in Cincinnati, Ohio and air on Showtime's championship boxing. Pedraza was a highly decorated amateur representing Puerto Rico in the 2008 olympics. He lived up to the hype winning his world title in his last fight. Cherry is unbeaten in his last 11 fights and seems to be fighting at his proper weight division at 130 pounds. The 135 and 140 pound divisions seemed a bit heavy for him to be successful against the top guys of those divisions.
The matchup between Pedraza and Cherry seems to be a good one on paper. Cherry only comes one way for the most part which is straight forward. He has always been a very good television fighter. Pedraza in his last fight really put on a clinic vs. Andrey Klimov. He also punished Klimov in route to winning his world title. This will not bode well for Cherry as Pedraza showed in his last fight that he is more than just some slick boxer. He is able to outbox you, slip punches, and punish you. This is a very dangerous combination and were picking Pedraza to defeat Cherry.
Disclaimer: Boxing360's Pick of the week is strictly for entertainment purposes only
---