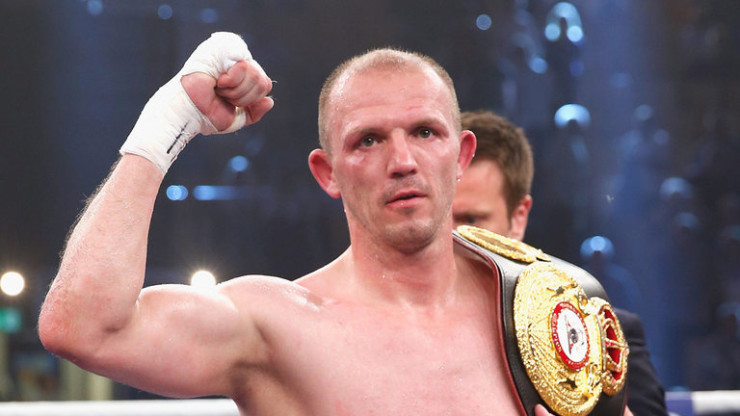 WBA Light heavyweight champion of the world Juergen Braehmer (47-2, 35 KOs) of Germany will face German based Eduard Gutknecht (29-3-1, 12 KOs) of Kazakhstan this Saturday. The main event will be a rematch of their first fight that took place 3 years ago which was won by Braehmer by a of competitive decision. The site location for this fight will be the Jahnsportforum, Neubrandenburg, in Mecklenburg-Vorpommern, Germany with (Sauerland Event) promoting. The stakes will be much higher this time around as it will be a world title fight this time around. When the met the first time it was for the European title.
It is hard to believe that it has been three years since their first encounter. It was a very entertaining fight actually. Each guy had their moments in the fight but it was Braehmer who seized control and earned the decision. Gutknecht disagrees and felt that he should have gotten the nod. Their careers have taken opposite paths since their first fight. Braehmer would go on to win his world title that same year. Gutknecht would go 1-1-1 in his next three fights. He is riding a four fight win streak but against very weak opposition.
This is a very important fight for Braehmer if he is to be considered to be taken seriously as a top world champion in the division. The thoughts by most is that the division's fellow world champions Sergey Kovalev and Adonis Stevenson are the top two guys. Braehmer should not look past Gutknecht as this could be a styles make fights situation. Gutknecht may have not looked his best of late but he will be extremely motivated versus Braehmer with the world title on the line. Add to that he feels he won the first fight. If the second fight is on par with the first then the locals should be treated to another entertaining contest.
---