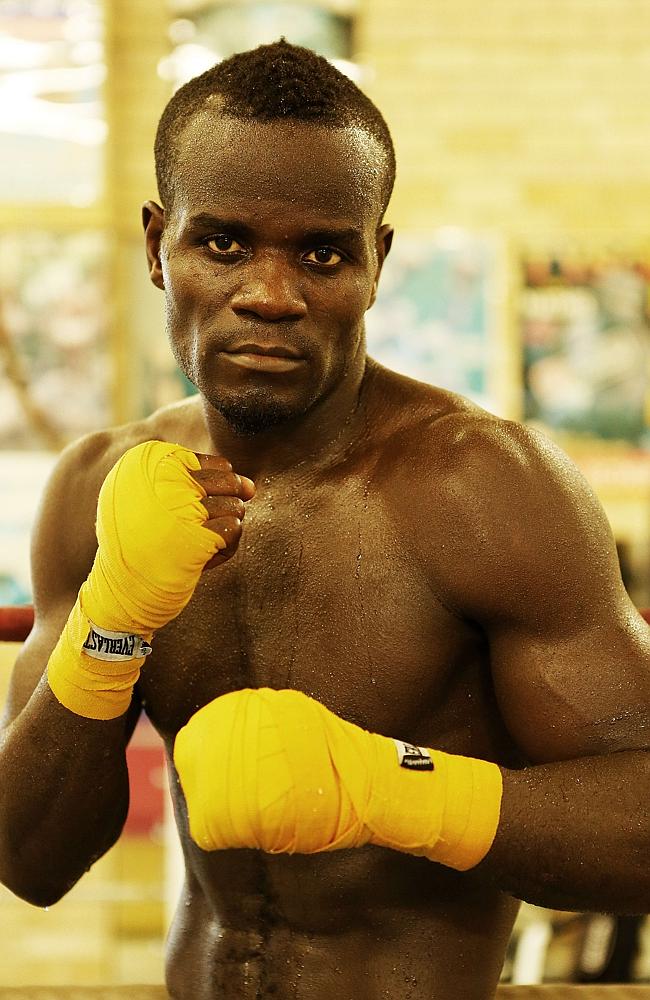 Former world champion Joshua Clottey (38-4 , 22 KOs) will return to the ring this Saturday for the first time in a little over a year. He will face Mexico's Jorge Silva. This fight is more than just a tuneup as Clottey could be in essence showcasing his talent for someone else who is fighting on the very same card. That someone is none other than Saul " Canelo " Alvarez. Alvarez will be facing James Kirkland in the main event.
In April of 2014 Clottey traveled to Australia to face local and former multi-divisional world champion Anthony Mundine. Clottey completely dominated the fight dropping Mundine 5 times in route to a unanimous decision victory.  The victory was supposed to setup a major fight for Clottey and it did. Clottey was to face Alvarez at this very same location this past December. The fight was cancelled due to an ongoing ankle injury suffered by Alvarez.
Clottey must maintain focus and take care of business with Silva who he is heavily favored to defeat. It is very important for Clottey to keep his momentum going from his victory of Mundine. His win over Mundine was an upset but the majority of fans and U.S. media did not see the fight live if at all with it being in Australia. Fresh in the memory of many fans who know Clottey are for his losses to Antonio Margarito, Miguel Cotto, and Manny Pacquiao. The Margarito loss he was actually doing well early in the fight until suffering a shoulder injury in round 4. Clottey pretty much went into survival mode until the final bell. He lost a competitive split decision to Cotto where Clottey suffered a knockdown  in the opening round. The Pacquiao loss was an entirely different manner. Clottey simply didn't let his hands go and seemed more interested in not being knocked out. He hardly ever put himself in harm's way with very few exchanges with Pacquiao. It was a disappointing performance on a major ppv main event.
Clottey's effort vs  Pacquiao for sure did not help his cause to get another big fight. He would have to earn one with a solid victory. This came at the expense of Mundine in his last fight. Assuming Alvarez gets past Kirkland then Clottey could be right back in the mix to land a mega fight with him. It has been nearly 5 years since Clottey's lackluster performance against Pacquiao. It seemed pretty farfetched after the fight that he would be in consideration to fight another A list fighter.  Here he is now right back in the mix.
---