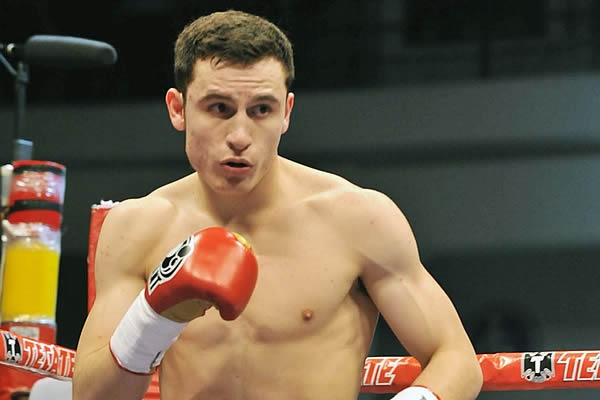 Anybody that considers himself a boxing fan, whether hardcore or casual, knows who the great Julio Chavez is.  With 115 bouts under his belt and three-divisional titles, Chavez would shut down his country of Mexico, one of the super powers in boxing, whenever he would perform.  Once he began to roll down the other side of his plateau he eventually retired in 2005.  Before he retired, Chavez saw his son, middleweight Julio Cesar Chavez Jr, turn pro in 2003.  Now an eleven year old veteran, Chavez Jr captured the coveted WBC middleweight title and lost it en route to becoming a fraction as popular as his famous father but almost every bit as controversial.
Not known to many outside of Mexico, another fighting Chavez exists.  Omar "Businessman" Chavez, a light middleweight who holds a thirty-four bout record, thirty-three wins against two losses and one draw.  Twenty-two of his wins have come via knock out.  In true "Businessman" fashion, the youngest of the boxing dynasty (there is still a younger male Chavez, Christian but he did not follow in the family business) has publicly declared that after eight years as a professional, he is ready to make his jump to the world class level and fights (and purses) on the HBO or Showtime level.
The thing is, maybe the boxing world is not that all interested.
Before the twenty-four year old Omar gets his visa and travels to the land where the streets are paved with gold, he must face hard hitting Daniel "Galeno" Sandoval who out of thirty-four wins, thirty have come via knock out.  Sandoval has only lost twice.  Omar justified the match up as a way for him to prove that he has the skill, talent and more importantly the chin to take on the likes of Saul "Canelo" Alvarez or Miguel Cotto, two fighters he mentioned he would like to face in the near future.
The truth of the matter is that Omar is just not that talented.  It is no secret that time and time again he has been awarded gift decisions including his only draw against then 0-10-2 Miguel Hernandez in Tijuana when Omar was 10-0.  Once the unabashed wrong decision was announced, a near riot erupted in the auditorium as the well-educated boxing audience in Tijuana could not accept the even score given in a fight Hernandez clearly won.
Omar's two losses have come at the fists of the same man, Jorge "Maromerito" Paez Jr, the son of 80's Mexican super star "Maromero" Paez, he of the unique ring walks, haircuts and fight trunks.  Paez Jr not only beat Chavez but gave him a boxing clinic wrapped in two brutal beatings.  If one thing Omar has is heart since after losing nearly every round in their first fight in late 2011, he unexplainable asked for the rematch eight months later.  Their mutual promoter happily obliged.
Signed to Mexico's Zanfer Promotions who has a chummy relationship with Top Rank might guarantee him a shot at least on one of the premium channels, HBO, but without a real name in the U.S., will any of the elite names or even an obscure champion see the upside in facing him?
It all depends on the gold off the streets the opponents gets paid.
---