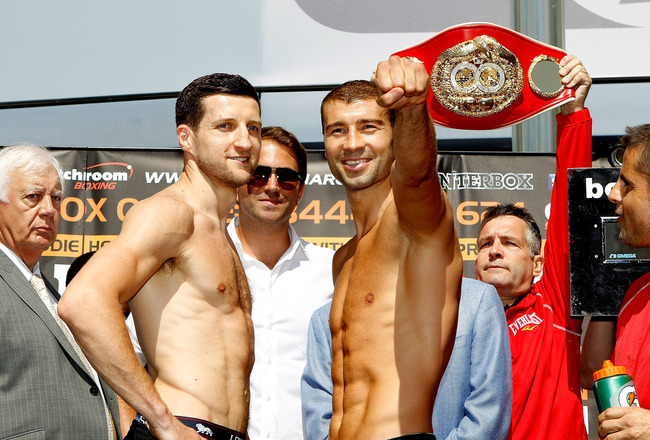 This is easily one of the best and toughest fights to call in recent memory. You have Carl "The Cobra" Froch, 28-2, 20 knockouts, a boxer-puncher with an iron chin and a cocky, tough nature.
He's an awkward fighter but one with all the punches.
Froch will take yours to and his and still be there late.
But will it be enough against Bute?
Lucien Bute, 30-0 with 24 knockouts, is the best super middleweight champion that has yet to face an elite level 168 pounder.
There is no question he is skilled. But without seeing him get as battle-tested as Froch is, it is hard to tell what he is capable of against the very best. We do know how he odes against guys like William Joppy or the old looking guy above.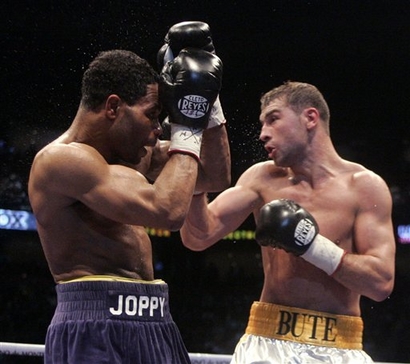 But how will he do against Froch? Bute can move well, punch the body very well and we know he can get up from a brutal knockdown.
And in a rematch he is devastating.
But against Froch, in Froch's hometown of Nottingham, England, it won't be easy. Bute will have to stick and move and wait for the moment to lower the boom. Will Froch allow him to move or will he kill the body to slow him down? Can Bute win a decision or will he need the KO. We're hours away from finding out.
What do you think, fight fans? Who wins and how?
---