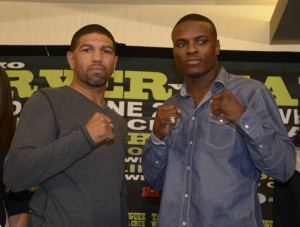 Youth vs. Experience. Power vs. Defense. A young lion vs. the aging lion who believes he has one more run left in him. This is Quillin vs. Wright, shown live this weekend on Showtime as part of their "Four Warned" quadruple header.
Peter Quillin is a Cuba-American with a chip on his shoulder, an easy smile and something to prove in this game. For years he toiled out on the east coast looking to make a name for himself.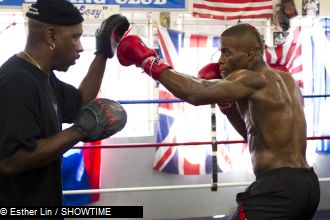 It wasn't until he came west and joined the Wild Card Boxing Club that he started to truly breakthrough as a fighter. Now, he has come into his own, taking out Craig McEwan last year.
Now he is faced with Winky Wright, one of the best defensive fighters of our generation.
The problem Wright faces is that he has been out of the business for nearly 4 years. The last time we saw him, he was getting soundly beaten by Paul Williams.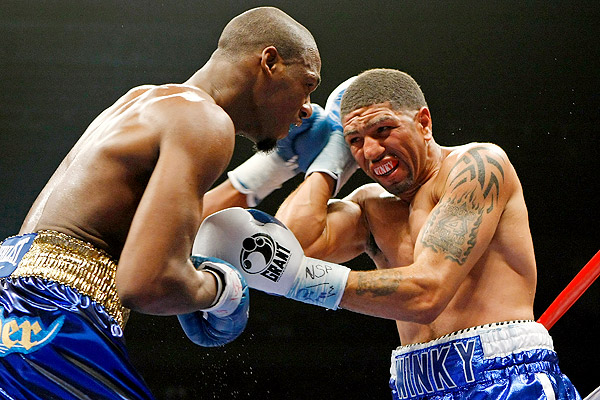 Wright struggled with Williams in that one, losing a decision clearly. Inactivity and age may have played a factor. Also, Williams' dimensions made it a tough match-up for anyone.
But Quillin is not Paul Williams. He is a natural 160 pound fighter with speed, good boxing skills and a lot to prove. Can Winky come back after four years off? Is Quillin the goods? Will Quillin's power be enough to stop Winky? Or is that granite chin going to hold up yet again?
This is a true crossroads fight that will show what each man truly has. What say you, fight fans? Wright vs. Quillin: Who wins and how?
---