Friday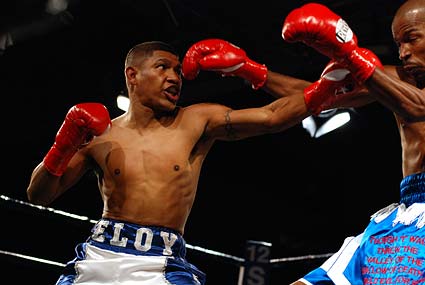 The Sports Complex in Salinas, CA
Telefutura Eloy Perez (21-0-2, 5 knockouts) vs. Daniel Jimenez (20-3-1, 12 knockouts)
Tito's Pick: Perez is all boxer. He likes to move, counter and defend more than come forward and go on the offensive. Against Jimenez, I think he might be more aggressive because he doesn't have knockout power to worry about. This one goes the distance with Perez winning a unanimous victory.
Saturday
HBO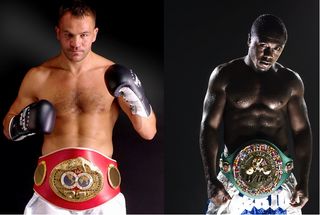 The Beau Rivage Casino in Biloxi, MS
Jan Zaveck (31-1, 18 knockouts) vs. Andre Berto (27-1, 21 knockouts)
Tito's Pick: This is going to be a tough one. Zaveck hits with enough power to get Berto's attention and he defends well enough that he will make him work. The problems Zaveck have are his lack of speed and head movement. Berto will shoot down the middle and catch him. I can Berto wearing him down late to get the TKO in the end of the fight.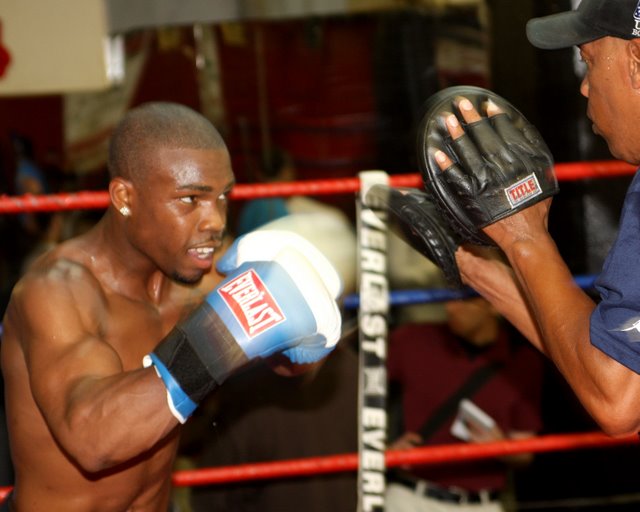 Gary Russell (17-0, 10 knockouts) vs. Leonilo Miranda (32-3, 30 knockouts)
Tito's Pick: This Miranda guy is a late replacement but he has 30 knockouts. I bet he takes Russell deep in this fight but that's a good thing. Russell is as good as people think he is and he needs that kind of fight. This will be a unanimous decision for Russell in an action fight.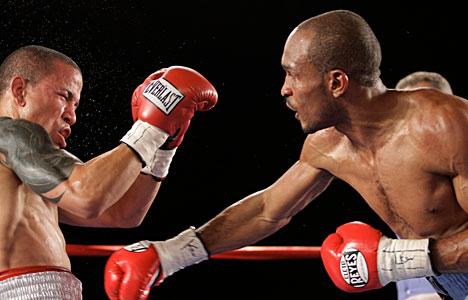 Randall Bailey (41-7, 36 knockouts ) vs. Yoryi Estrella (10-5-2, 7 knockouts)
Tito's Pick: This is an easy one. Bailey is just staying busy while he waits for the winner of Zaveck/Berto, who he is a mandatory to. Bailey by brutal KO.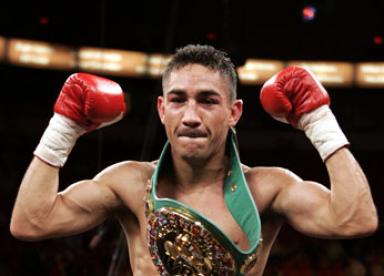 Estadio Centenario in Los Mochis, Mexico
Humberto Soto (55-7-2, 32 knockouts) vs. Jose Alfaro (25-7, 22, knockouts)
Tito's Pick: I'd call it an easy stay busy fight but I think Soto is wearing down and he seems to not have much power at 135 and beyond. Decision for Soto.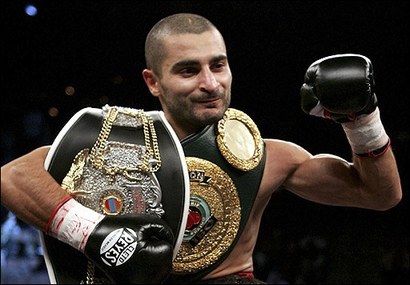 Demirchyan Sports Complex in Yerevan, Armenia
Vic Darchinyan (36-3-1, 27 knockouts) vs. Evans Mbamba (18-1, 9 knockouts )
Tito's Pick: Vic should get this guy out of there in the middle of the fight. This is just a welcome home fight.
Centro de Convenciones in San Luis Potosi, Mexico
Marco Antonio Rubio (51-5-1, 44 Knockouts) vs. Mohammed Akrong (13-3, 10 Knockouts)
Tito's Pick: I like how these name fighters keep busy. Rubio is not dying on the vine waiting to get his shot at Chavez, Jr. Good plan. He takes this one by knockout.
---