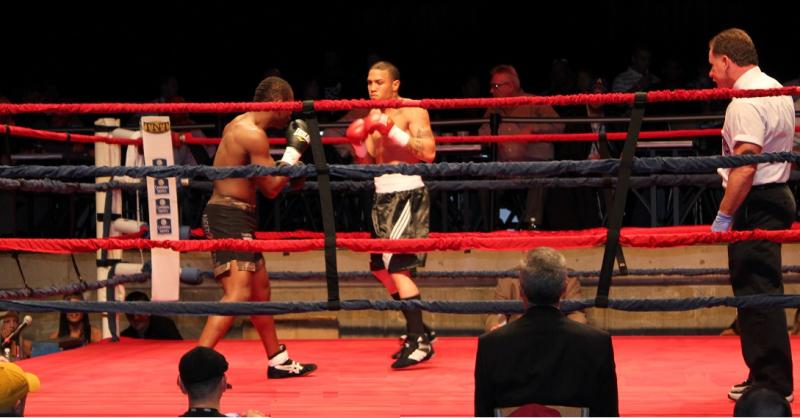 1-0 with a bullet Bryan Acaba won his first fight with a sensational performance against Barrington Douse at the Stage AE in Pittsburgh, Pennsylvania Wednesday night. Using every punch in the book to the head and body, Bryan came out hard and fast, working his jab and body attack to keep Douse under control.
Bryan scored his first knockdown of his career with a left hook that dropped Douse hard. closing like a pro, Bryan was able to soften up Douse further in the third and batter him in the fourth, forcing the TKO win.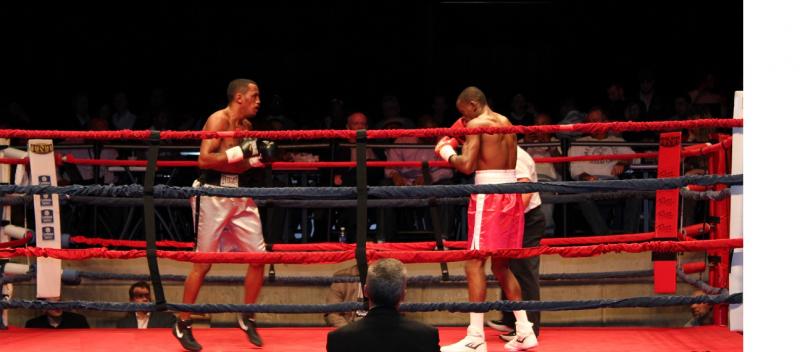 Our lightweight prospect Eudy Bernardo is quickly proving he is ready to step up to the next level. He went rounds with Gabriel Morris and looked sharp securing a four round decision. Taking the fight to Morris right off the bat, Bernardo was able to use quick strike attacks, foot work and excellent defense to shut out the opening rounds. Eudy used intelligence in walking down his opponent and avoiding running into any incoming. He is now 10-0 with 6 knockouts and is quickly becoming one to watch.
Two men entered the ring, two men left with wins on Wednesday night. The hits just keep on rolling with Boxing 360 and our exciting young group of talented fighters.
---