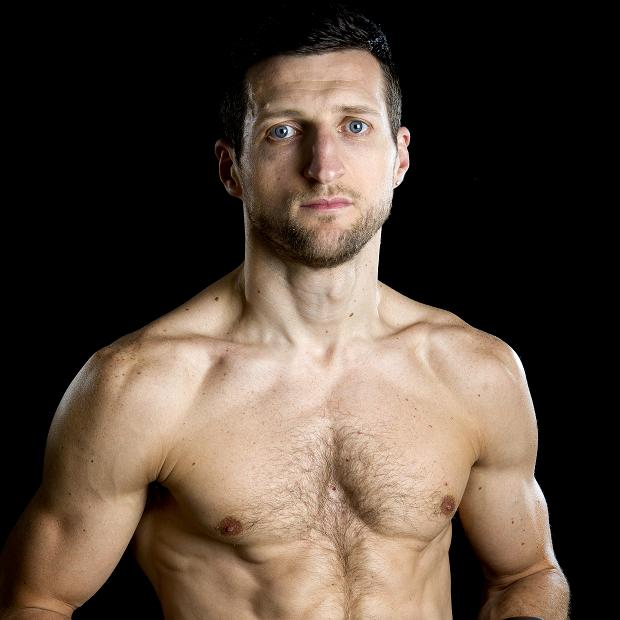 No one was likely more disappointed to see Julio Cesar Chavez Jr. lose to Andrzej Fonfara more than four-time world champion Carl Froch (33-2, 24 KOs). Chavez Jr. seemed to be headed for a showdown with Froch in Las Vegas this summer. All that was derailed last month as Chavez Jr. suffered the first stoppage loss of his career. Had the fight been competitive or maybe even a controversial loss then there might have still been some hope to make the fight. Losing inside the distance made the fight an extremely hard sell to the public.
Froch now has to look at other possible options. Keep in mind that Froch has talked about winding down his career and seems to really want to end things on a winning note. This makes smart matchmaking a very key element.  One name that has been mentioned is legendary and former multi-division world champion Bernard Hopkins.  Hopkins is now 50 years old and from a far seems like the right guy. He has all the credentials and is a very marketable fight especially in the UK.  The problem with fighting Hopkins is well, It's Hopkins. Those in the know are well aware Hopkins is not a shot fighter. He did not grow old overnight as some have suspected. No disrespect to Froch but Sergey Kovalev is a completely different animal all together. In other words the Hopkins fight for Froch could very well be a loss. This would leave Froch unfulfilled and looking to continue on possibly. One name that has not be mentioned is retired former champ and rival Mikkel Kessler. The two have split a pair of fights with both fights being fairly competitive. It is a very sellable fight with their history and a favorable fight for Froch. Kessler has not fought since their fight which has been nearly 2 years now. This would give Froch a decent edge with Kessler's inactivity.
A very solid option Froch has is to simply retire. He has nothing to prove. He has fought all the best of his era in his weight class and only lost twice. He has all the necessary credentials to enter the Hall of Fame once he becomes eligible. His legacy is safely in place in boxing. Froch overachieved in boxing. He became a world champion at 31 years of age. Besides Bernard Hopkins it could be argued no one of late has had the success in their 30's that Froch has had. He has had a lot of success over the last 8 years. His last fight the rematch with George Groves filled a stadium of 80,000 capacity. That is unheard of in modern day boxing. Regardless of whether he continues on or not Froch can be rest assured that he was one of the best super middleweight champions of his time.
---