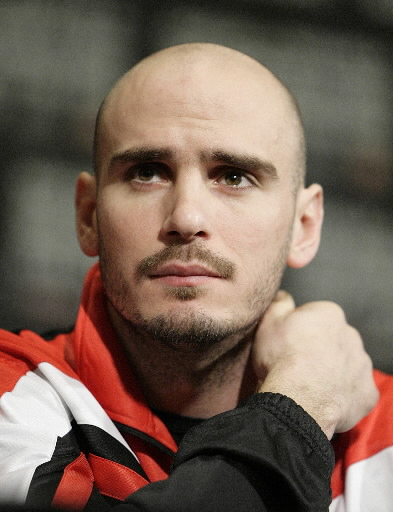 It's been three years since Kelly Pavlik looked good against an elite level fighter. That win, a seventh round knockout of Jermain Taylor.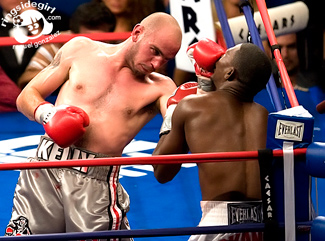 In the rematch at 164 pounds, whatever problems Pavlik might eventually have at a weight higher than 160 were outlined by Taylor. Kelly has slow feet and hands and above all is a very basic fighter.
In his last fight against Alfonso Lopez, who nobody had ever heard of before, Pavlik looked like all those things.
Maybe the years of alcohol abuse that led him to hit a rehab clinic this past year have robbed Pavlik of what he once was. Or maybe it was the fact that at above 160 pounds, Pavlik is still just a long, lanky, basic fighter who is slow. Pavlik thinks it had to do with the thirteen months he had off from the ring.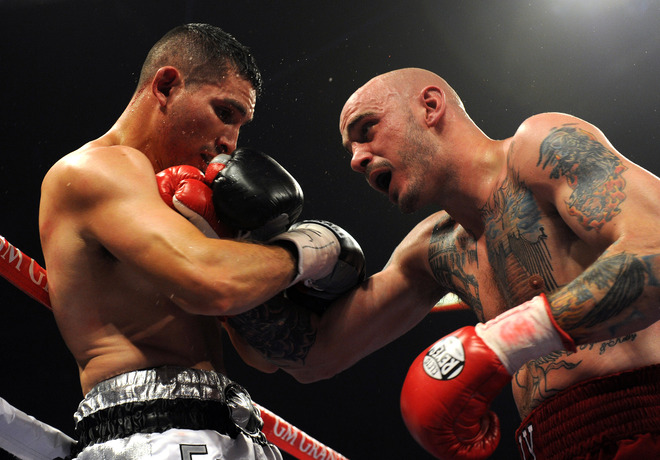 "It was hard to pick up on the punches," Pavlik said on last week's media call. "I went back and watched the film and I looked a little jittery in there.  I was punching a little bit too much, even more than I had against a power puncher like (Edison) Miranda.  There were a lot of things that we've been studying.  But we got through it after a 13-month layoff."
For their next move if Pavlik wins on Saturday's Showbox Special Edition, Pavlik and Co. hope to fight Lucien Bute. In no way do I think he is ready for Lucien Bute. Dude is too slick, too fast, and too good. Basically everything Pavlik is not.
"He's a slick fighter, first of all.  That gives me more of a motivation because people always pounded it and they still do, 'Oh, he can't fight a guy side-to-side.'  I want to prove them wrong," said Pavlik.
Does anyone else remember how well Pavlik did against a smaller, slick southpaw named Sergio Martinez? Pavlik looked good in the middle of the fight but then faded out to this.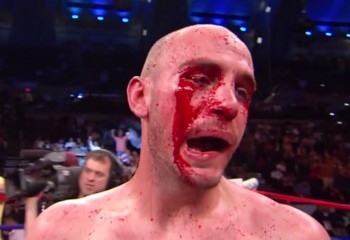 He said it was because of weight but c'mon. Against Hopkins Pavlik weighed 170 and he still got clowned.
Against Bute? Kelly might look something like this.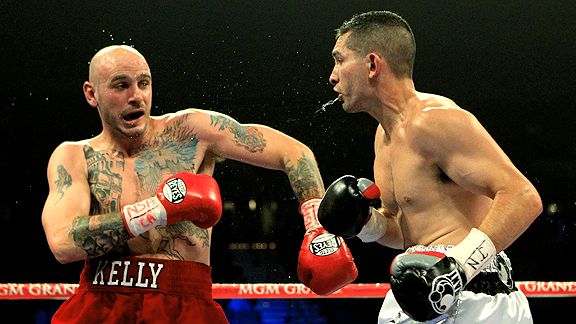 With that style of his, just moving forward and attacking behind a long jab while not moving his head, I don't see how Pavlik thinks he will survive against the super middleweights.
"With my size and my height I'd be a good size light heavyweight," thinks Pavlik.  "As far as super middleweights, there's not too many big powerful punchers at super middleweight.  You have some guys that are strong and have some pop in their punch but not any that are knocking guys out a lot."
Keep telling yourself that, Kelly.
Andre Ward? Too quick and too skilled. Andre Dirrell? Too good of a mover and actor. Froch? Maybe Pavlik would have a shot but I doubt it. I think old man Glen Johnson would get in Pavlik's ass.
The best fight I see for Pavlik would be with Arthur Abraham. But of course, no one is going to Germany and I think Arthur is done with his campaign in the US.
I don't think Darryl Cunningham will give Pavlik the big test that Bute will. But if Kelly looks like he did against Lopez, you can bet Top Rank won't be rushing to go to Canada any time soon.
What do you think? How would Pavlik do against the Super Middle Elite?
---