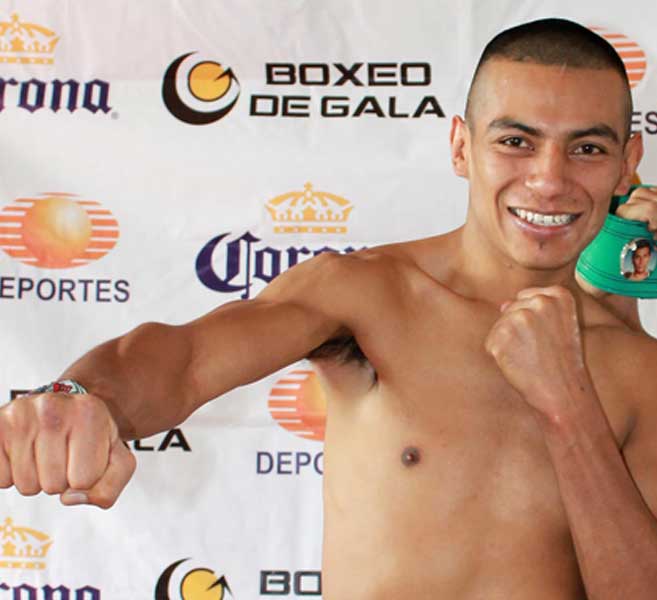 Robinson Castellanos (22-11, 13 KOs) of Mexico will face Oscar Escandon (24-2, 16KOs) of Colombia this Saturday. The bout is scheduled for 12 rounds with the WBC interim featherweight title at stake. The fight will be on the underdog of the HBO main event featuring Luis Ortiz vs. local favorite Tony Thompson. The site location is the DC Armory in Washington, DC.
It has been a long road for Castellanos to get to this point in his career. Castellano was 10 and 10 after his first 20 fights. Most fighters at that point may have either retired or accepted that they are a career journeyman. Castellano did neither as he then reeled off 10 wins in row including an upset of former multi-divisional world champion Celestino Caballero in the latter's country of Panama. Caballero retired after the fight.
Castellanos was now near the top of the rankings and closing fast on a world title fight. He now was actually in the favorite roll entering his fight with Rene Alvarado of Nicaragua in 2014. The fight was in Castellanos' native Mexico as well. Alvarado went on to upset and stop Castellanos inside the distance. It was a major setback for Castellanos and left questions on whether all the momentum he built up for years may have been all for not.
In his very next fight Castellanos took on unbeaten Ronnie Rios in Rios backyard. It was a high risk vs reward fight for Castellanos and it paid off for him. He went on to not only beat Rios but stopped him as well. He followed up that win with a victory over veteran Rocky Juarez in 2015. This was a significant win because the bout was a world title eliminator.
Escandon is no easy touch. He owns a win over now world champion Jesus Cuellar. He defeated by Cuellar by knockout in Cuellar's native Argentina back when Cuellar was undefeated. This is just as big of an opportunity for Escandon as it is for Castellanos. This fight could come down to who wants it more. Castellanos is so close now to reaching his goal but still has one more tough hurdle in Escandon to get there.
---