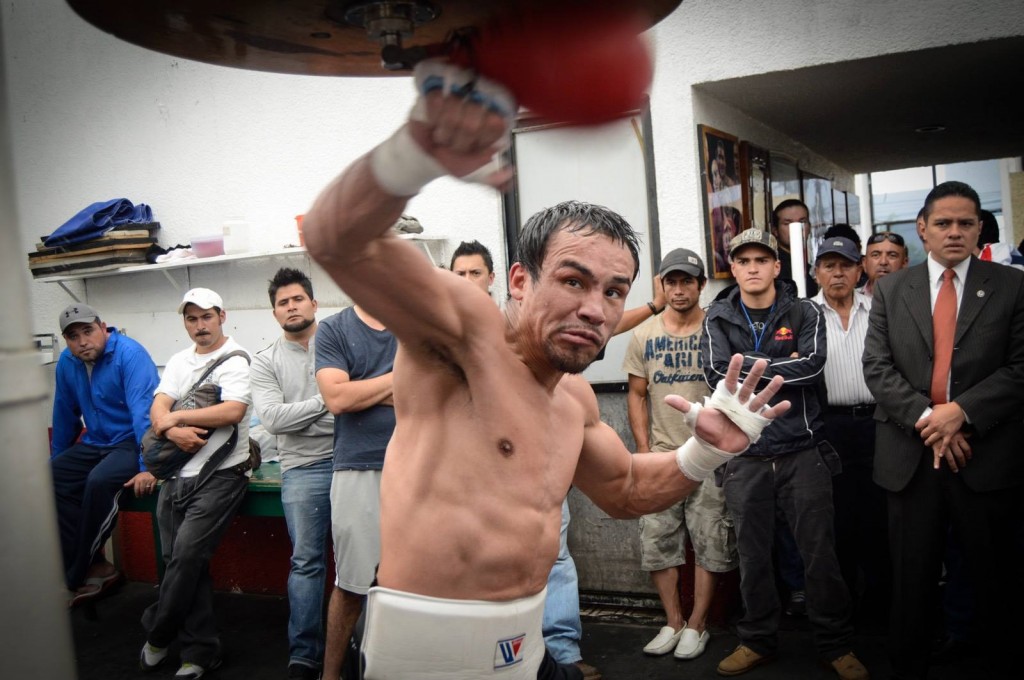 Earlier this week four-time divisional world champion Juan Manuel Marquez held a press conference in a plush Mexico City hotel to announce that the boxing world would need to wait until December to find out if he will continue in the sport.   The forty-one year old Marquez announced that he has began to train again but first must determine how his body reacts to the work before he decides to lace up the gloves once again.  If he does decide to come back in the first quarter of 2015, here is the short list of who we would like to see him face off against.
Kell "Special K" Brook (33-0, 22KO) – The Brit in his last fight captured the belt that Marquez wants to cap-off an illustrious career.  Brook captured the IBF welterweight title title with a surprising unanimous decision over the previously unbeaten Shawn Porter.  Despite Brook being taller and quicker, Marquez might have enough in the tank and experience to beat him.  With Mayweather holding the WBC and WBA straps and Pacquiao the WBO one, Brook might be the easiest road to the title but not that easy since he has not tasted defeat and he does carry some type of power in his fists.  With Brook being a hot commodity, especially now with the belt, Marquez's people must offer Brook a pretty pound for him to take the leap once again over the big pond and expose himself against the Mexican.
Brandon "Bam Bam" Rios (32-2-1, 23KO) – This might be the easiest fight to make out of the three since both Marquez and Rios fight under the Top Rank banner.  It should be a forgone conclusion who would win this fight but getting to the end of it should be an entertaining affair.  Rios just isn't smart enough to defeat Marquez and his brute force just might not be enough for the Kansas native to force himself to a win.  We all saw what Marquez did to Alvarado in his last fight and the same should be expected to happen to Rios but more brutal.
Ruslan "Siberian Rocky" Provodnikov (23-3, 16KO) – The "Siberian Rocky" would jump all over the opportunity to face Juan Manuel Marquez.  Of all these three fights, this might be the most dangerous for the Mexican.  Provodnikov is just a rugged, strong, eastern bloc destroyer who just might not be smart enough to figure out that Marquez is out-boxing him.   He might just keep going forward and chop down the Mexican star before the twelve rounds.  The obstacle stopping the fight to being made is that Provodnikov doesn't hold a belt in the welterweight division so unlike Rios, Provodnikov might just be too much risk for too little reward.
The last fight that we want is the fifth one against Manny Pacquiao.  Although all four fights have been exciting and defined to some extent both of their careers, we have seen it already and its time to get new blood in.  We will need to wait and see if Marquez comes back and against who.
---