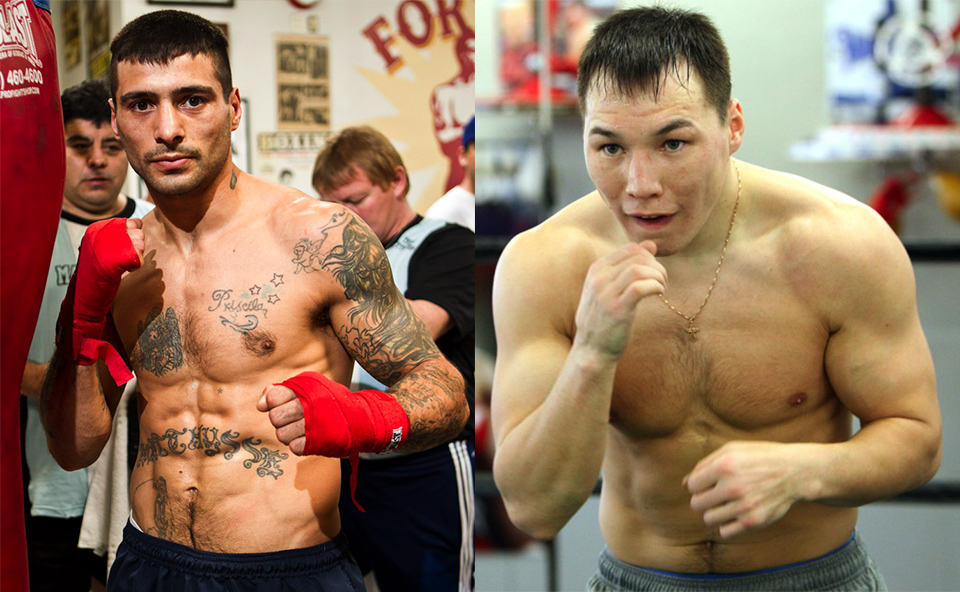 The stage is officially set for the thrilling matchup between Lucas Matthysse (36-3, 34 KOs) and ex-champ Ruslan Provodnikov (24-3-1, 17 KOs). There were rumors for weeks of which venue would land this can't miss thriller. In the end the two will have a go at it April 18th at the Turning Stone Resort & Casino, Verona, New York. Weather in New York can be unpredictable in April but the temperature will be hot for sure inside the ring after the first bell rings.
It's not often in boxing that fans are treated to two pure punchers squaring off at the highest level. Such is the case with Matthysse vs. Provodnikov. Neither guy is known for their boxing skills but more of looking to set their opponent up for a power punch. Sometimes there is not even a set up punch. Each guy has been in some thrilling fights in boxing fans' recent memory. Provodnikov shared and won the 2013 fight of year award with ex-champion Timothy Bradley in their exciting fight with Bradley winning a razor thin decision. Provodnikov dropped Bradley in the fight and had him hurt multiple times. The fight did wonders for Provodnikov's career. In fact in his very next fight though coming off of the loss to Bradley he landed a world title fight with champion Mike Alvarado. Unlike the Bradley fight at 147 this fight would be at his more natural weight of 140. Provodnikov would have to fight in Alvarado's native Colorado for this challenge. In another exciting fight Provodnikov would drop Alvarado twice in route to his world title victory when the referee stopped the fight after round 10. Matthyssee had his fight of the year candidate last April vs. John John Molina. It is likely the first time in his pro career on a big stage that Matthysse fought someone with equal power and that came right at him. Molina dropped Matthyssee twice in the first half of the fight and definitely had Matthyssee's respect and attention. Matthyssee showed his resilience and came back to drop Molina twice in route to the 11th round TKO victory.
The two now are set for a major collision course. A big factor that both have in common besides their power are their chins. Neither guy has been stopped in their pro careers. This characteristic could lead to a punishing fight for one if not both durable fighters. The edge in this fight seems to favor Matthysse.  Though Matthysee was dropped twice by Molina he didn't seem to take anywhere near the punishment that Molina took. On the other hand Provodnikov seemed to take as much punishment as he dealt out to Bradley. It didn't show in the Alvarado fight because Alvarado seemed much worse off as evidenced by his early stoppage loss to Brandon Rios recently. Matthysse' power is more proven at the top level. His knockout of Lamont Peterson trumps Provodnikov's stoppage of Alvarado. Peterson had never been stopped and Matthysee got him out of their in round 3. Alvardo was a world champion but as mentioned earlier he seemed like a fading fighter already going into the fight with Provodnikov. The fight with Bredis Prescott and two fights with Rios seemed to really have had some lingering effects on him.   Matthysse and Provodnikov should have some exciting  exchanges throughout the fight but in the end Matthysee should win the battle of attrition in route to astoppage victory.
---