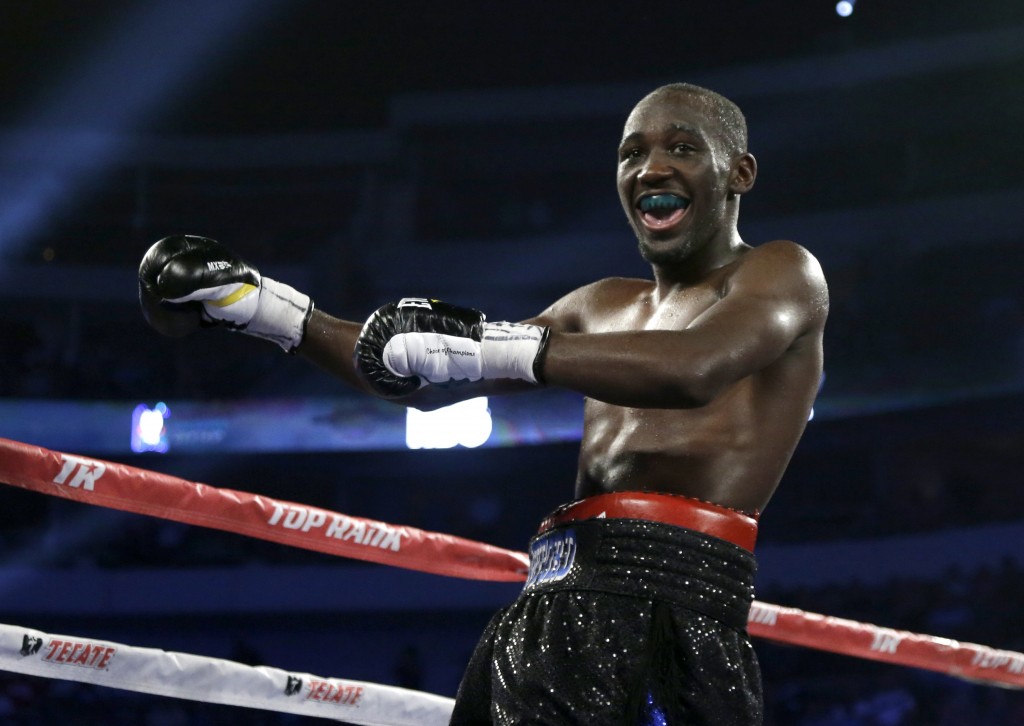 Boxing works in mysterious ways.  A win here, a win there, and you are fighting on the HBO, the biggest platform in the sport.  This weekend we will see two lightweight warriors clash for the WBO 135-pound belt when champion Terrence "Bud" Crawford defends his title against Mexico's Ray Beltran in a scheduled twelve round or less boxing contest.  The bout will take place in Crawford's hometown of Omaha, Nebraska, and will be the featured main event on HBO.  IBF featherweight champion Evgeny Gradovich defends his title against Puerto Rican Jayson Velez in the semi-main event.
Only a year and a half ago, the most dedicated hardcore boxing fans knew of Terrence Crawford who made his Home Box Office debut in March of 2013.  Crawford actually came in as a late replacement and easily defeated Colombian Breidis Presscott with a unanimous decision over ten rounds in the light welterweight division.  There he caught the eye of Top Rank head honcho Bob Arum and the old codger decided to move him along.  A stoppage of the overmatched Alejandro Sanabria in six and a unanimous decision over Andrey Klimov followed before 2013 was over.  In his first fight this year Crawford traveled across the big pond to face Brit Ricky Burns and defeat him for the WBO lightweight title he now holds.  His chance to headline a major card came last June when Mikey Garcia decided not to face Yuriorkis Gamboa so Crawford did.  "Bud" went on to send the previously undefeated Cuban to the canvas four times in front of around ten thousand followers in his hometown to cement himself as quite possibly the best current lightweight in the world.
As far as Beltran, he's had it a bit tougher. Known for the most part as a long-time Manny Pacquiao sparring partner out of the Wild Card Gym in Hollywood, CA, the thirty-three year old has been toiling since 1999 for a chance of a world title.  He had his first opportunity in September of 2013 against none other than Ricky Burns.  Beltran not only broke the English man's jaw in the second but also sent him down to the canvas in the eighth.  In an unabashed example of home cooking, Burns walked away with a draw but more importantly with his belt for a bit longer until he faced Crawford while Beltran came back home to the United States with a chip on his shoulder and a bitter taste in his mouth.
And it wasn't from the Guinness.
Now they face each other for lightweight supremacy.  Crawford will have a tough time with the Mexican brawler who hails originally from Los Mochis, Mexico, a small town known for producing nothing else but fighters.  Despite Beltran's heart and determination, Crawford has proven to be a superb boxer who is willing and able to adapt to different situations inside the ring like he did against Gamboa.  Against the Cuban, Crawford was being out boxed and troubled by the speed of Gamboa.  Crawford adapted and eventually was able to get his man out of there.  Against Beltran the skill set is different but it is expected for the Omana native to finish the fight as still the world champion.
---