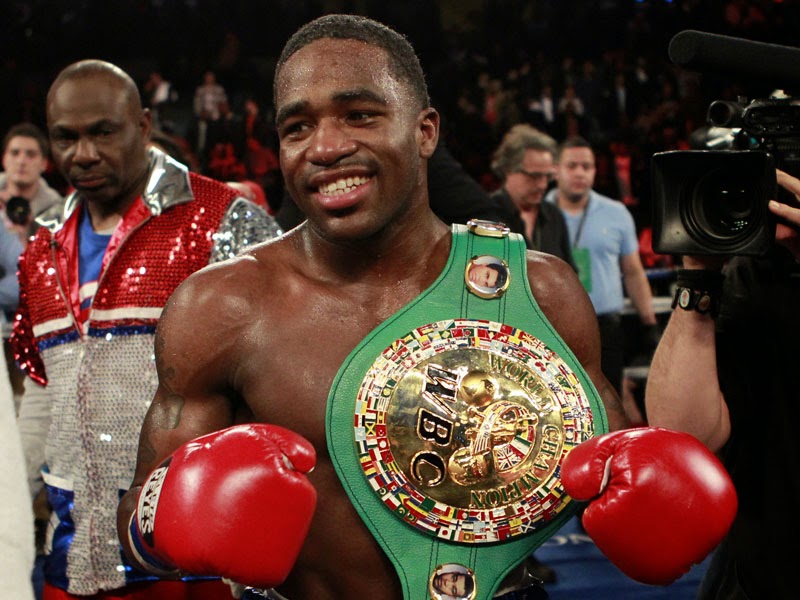 If Al Haymon followed the school of promoting developed by one Robert Arum of Top Rank, the fight card scheduled for September 6th from Cincinnati, Ohio, and to be broadcast live by Showtime would be the appetizer for a main course to be delivered early next year.  In it hometown favorite and boxing bad boy Adrien "The Problem" Broner will face Emmanuel Taylor while in the co-main event Lucas "The Machine" Matthysse will throw bombs against Mexican tough guy Roberto "Massa" Ortiz.
Like Top Rank has done many times in over forty years as a professional boxing promoter, he has "marinated" a possible blockbuster fight by putting both participants on the same card and introducing them to a mutual audience.  The idea if for each fighter to look spectacular and hopefully each score spectacular knockout to leave the audience, both at the venue and at home, asking for more.
One recent example of this tactic was when back in November of last year Yvon Michel's GYM Promotions along with Main Events presented light heavyweight champions Adonis Stevenson and Sergey Kovalev on the same fight card in in Quebec, Canada.  While the WBC champ Stevenson knocked out Tony Bellew and WBO titleholder Kovalev stopped Ismayl Sillah live on HBO, a showdown between the two was expected by boxing fans, HBO as well as Main Event's Kathy Duva.  When Al Haymon signed Stevenson some months later that changed that.
Is this the first step towards a possible Broner/Matthysse showdown?
Back in late 2013 when Broner was still undefeated and was scheduled to face Marcos Maidana, he boldly stated that all the boxing world needed to do was to line them up and he would beat not only Maidana but Matthysse after that.  The night of December 14th of 2013 in San Antonio, Texas, proved to be just the opposite when two knockdowns and a unanimous decision handed Broner his only loss as a professional at the hands of Marcos Maidana.  On the strength of that win Maidana earned his golden ticket with Mayweather fight last May and a rematch in September.  No surprise when the September 6th fight card was first mentioned it was planned for San Antonio but Broner nixed that idea opting to not return to the scene of the saddest night of his pro career and instead convinced Golden Boy to move it to his hometown where he has drawn respectively well.
Boxing hermit Al Haymon advises both Broner and Matthysse.  Haymon is not above putting two of his fighters against each other.  He did it when Broner faced Maidana and when Matthysse faced light welterweight champion Danny Garcia last September.  It wouldn't be a shock if he indeed does face-off Broner and Matthysse in the near future.  Will he risk Broner, one of the most polarizing figures in boxing right now, to suffer another loss?  He certainly would be if he faces him against "The Machine" Lucas Matthysse, a man with pulverizing power in both fists.
---