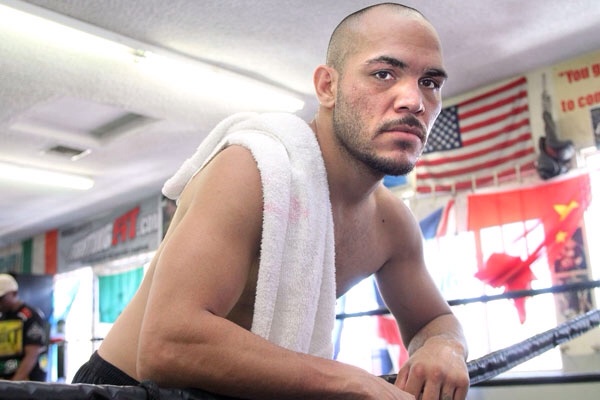 It is fight week and nothing truly matches the excitement in the city of sin, Las Vegas, the week of a major fight card.  The cards don't get any bigger than one that includes the one and only Manny Pacquiao.  The thirty-five year old Pacquiao faces Timothy Bradley this weekend in a rematch of their controversial 2012 bout in which Bradley walked away with not only a split decision but the WBO welterweight title.  The night is presented by Top Rank and broadcast live on HBO PPV.
The main event is a spectacular one that should be shock full of action, intrigue and drama as we watch to see if Timothy Bradley can clearly beat Pacquiao this time or if the "Pacman" can display the hunger and fire that Bradley has accused him he has lost years ago.  What is not that impressive is the less than stellar undercard that Top Rank has put together.
What should be the opener of the Pay per View event is an IBO/WBA light welterweight title tilt between the virtually unknown Khabib Allakverdiev (19-0, 9KOs) and Jessie Vargas (23-0, 9KOs).  The prospect of one of these undefeated fighters losing their much guarded undefeated record should be exciting enough but neither one is all that known.  Allahkverdiev has actually defeated some good names in the likes of Souleymane M'baye, Joan Guzman and Nate Campbell but being a Russian southpaw with not much pop does not translate well on this side of the Iron Curtain.  Vargas, a Mexican-American from Las Vegas, is a bit better known in the states having fought on HBO before in his win over Wale Omotoso.  He also has wins over Ray Narh and Josesito Lopez among others.  Boxing fans would be better served if this bout was an ESPN "Friday Night Fights" main event not on part of a PPV card.
Next up is the interim WBA super featherweight championship fight between two other unknowns to the casual fan, the audience that should really be sought to make a PPV successful, Bryan "Tiquito" Vazquez (32-1, 17KOs) and Jose Felix Jr (26-0-1, 21KOs).  Vazquez, one of the few fighters out of Costa Rica, captured the title against Nicaragua's Rene Gonzalez.  Now he will defend it versus Los Mochis, Sinaloa's Felix Jr who at only twenty-one years of age is being built into one of the next Mexican stars for Top Rank.  Felix is a cousin of multi-divisional champ Fernando Montiel.
What was the most promising fight of the supporting cast just went through a major change when it was announced over the weekend that former 130-pound champion Roman "Rocky" Martinez of Puerto Rico had to suddenly cancel is appearance against Mexican Ray Beltran (28-6-1, 17KOs) and now will be substituted by Arash Usmanee (20-1-1, 10KOs) for the vacant WBO NABO lightweight title.  Out of the three proposed bouts on the undercard, this one promised to be the most significant plus action-filled b ut now with the exclusion of Martinez, who was making his debut at lightweight, we get another fight of the same caliber of the other two, main events on B level telecasts such as ESPN, UniMas or the like.
Fights on PPV, even if on the undercard, should be something that we might not get on regular cable television networks such as HBO or Showtime.  Maybe it wouldn't be something of the caliber of a main or semi-main event of a World Championship Boxing type broadcast but still considerably more intriguing than the fare served here.
Bob Arum, CEO of Top Rank, late has subscribed to the notion that if the main event of the PPV includes a superstar of the Pacquaio or Miguel Cotto variety, nobody cares about the undercard, but boxing fans who are paying $60-70 for the night of entertainment, not to mention the food and drinks that will be part of the night, do certainly expect something much better.
---