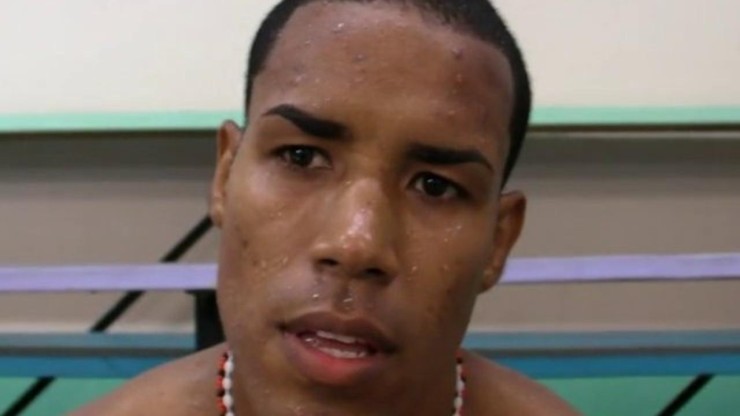 Former Puerto Rican Olympian Alex De Jesus (21-1,13 KOs) of San Juan, Puerto Rico continues his comeback this Sunday. He will take on Florida based Haitian Joseph Elegele (14-2,10 KOs) in a welterweight bout scheduled for 8 rounds. The site of the bout will be the Seminole Casino in
Immokalee, Florida. The promoter of the show will be Marshall Kauffman (King's Promotions) with Bounce TV airing the show. The matchup will feature the rare matchup of two southpaws.
De Jesus was once a very promising prospect coming out of the 2004 Olympics in Athens, Greece. He went undefeated in his first 19 fights as a pro. It was in his 20th that he traveled to Argentina to fight unbeaten and then unknown local Cesar Cuenca. The record of Cuenca at the time was (35-0) at the time but he had just one knockout win. It seemed like a good idea at the time seeing that Cuenca wasn't a knockout puncher. Cuenca proved this theory wrong as he won a unanimous decision in his native Argentina over De Jesus handing him his first career loss. Ironically Cuenca would continue on undefeated for several years later and won a world title in 2015.
De Jesus didn't fight again for over a year after the loss picking up a victory over a journeyman. De Jesus career was then put on hold and in  jeopardy after he served nearly 4 years in prison for a domestic violence charge. He returned to action nearly a year ago with a decision victory over a lesser opposition type of opponent. This was understandable considering his long layoff. De Jesus will be in tough this time around with Elegele. This fight will actually take place much closer to the home turf of Elegele than that of De Jesus. Elegele was once a hot unbeaten prospect a few years back. He suffered a few setback losses and now sees himself in an opportunity to get his career back on track and into contender status. De Jesus would be a very nice name for Elegele to have on his victory resume.  De Jesus was never a huge puncher even in his prime. His game was more technical and outpointing his rivals. He will now have a chance to show that even at 32 his championship aspirations are still very much alive.
---