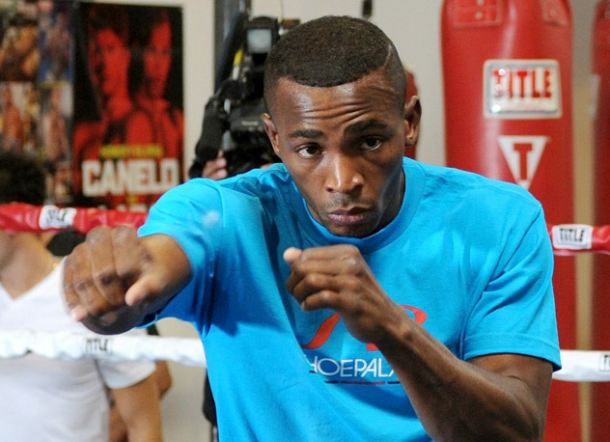 WBA super welterweight champion of the world Erislandy Lara (21-2-2, 12KOs ) returns to action Wednesday. Lara will defend his world title against former world champion Jan Zaveck (35-3, 19KOs )  of Slovenia. The main event bout will take place at the Hialeah Park Race Track, in Hialeah, Florida. The event will be another edition of famed advisor Al Haymon's Premiere Boxing Champion series. ESPN will air the matchup live.
Lara is coming off of a dominating albeit unexciting victory over former multi world title challenger Delvin Rodriguez. The thinking by many going into that fight was that because of Rodriguez'  straight ahead style that perhaps the fight could be entertaining at least. This was not the case and Lara was once again criticized by some for being boring. Lara's opponent Zaveck is a former world champion at welterweight and could make it difficult for Lara to impress.
Zaveck made his U.S. debut a few years back and he didn't fare well in the end.  He was stopped by Andre Berto and lost his world title. He would get another opportunity about a year and half later versus unbeaten champ Keith Thurman. Zaveck surprisingly withstood the best that the heavy handed Thurman had to offer in route to dropping a 12 round unanimous decision. Zaveck has reeled off a couple wins in row entering this fight with Lara. His opponents were nowhere near the level of a Lara but wins none the less for Zaveck to give him mentally some momentum.
Lara will not impress many by winning another dull lopsided decision. A knockout of the usually durable Zaveck would be impressive to some. It's understood that Lara is keeping active but for him to land another big fight he really needs to drum up some interest by the public. There still is no guarantee of who middleweight champion Gennady Golovkin will fight next. Lara's name had been brought up in the past. If he wants to land a fight at that level a dominating and eye catching performance Wednesday could be helpful.
---