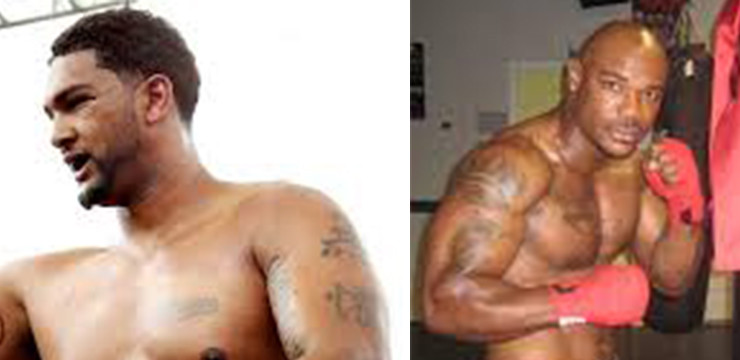 Unbeaten Dominic Breazeale (16-0, 14KOs) will face Amir Mansour (22-1-1, 16KOs)  January 23rd. The heavyweight bout is scheduled for 10 rounds. They will square off on the undercard of the main event featuring former world champions Danny Garcia (31-0, 18KOs) and Robert Guerrero (33-3-1, 18KOs). The location of the fightcard will be the Staples Center, in Los Angeles, California.  Fox will broadcast the event live with Tom Brown (TGB Promotions) promoting the show.
Mansour was an unbeaten prospect prior to his incarcerations in 2001 and 2011. He was able to overcome this and establish himself as a legitimate contender. He had former world champion Steve Cunningham down twice in round 5 of their 2014 bout. Cunningham would battle back and put Mansour down in round 10 in route to winning a close decision. It was Mansour's first loss of his career but earned him a lot of respect in the boxing community. He is coming off what many feel was a questionable draw versus unbeaten Gerald Washington. It appeared that Mansour had done enough to win the fight in the eyes of many. Washington like Breazeale is advised by Al Haymon.
Breazeale represented the USA in the 2012 Olympics. He seemed a bit raw early on in his career but has made big strides of improvement in the last year or so. His level of competition fought is on par with that of Mansour's. In fact they both share a common opponent in Fred Kassi. Mansour was given all he could handle by Kassi before laying him out face first in round 7 for the knockout victory. Breazeale won an unpopular decision over Kassi in his last fight. Many observers thought at the very least the bout should have been a draw.
This is a very important fight in the careers of both Breazeale and Mansour. A win will position the winner possibly near the middle of the world rankings of the wide open heavyweight division. Mansour is 43 and Breazeale is 30 but  age is not the issue here for either guy. This fight is more about the significance of a victory in this matchup for either guy. It could likely set them up for a major fight sometime in 2016 and that is the real story.
---