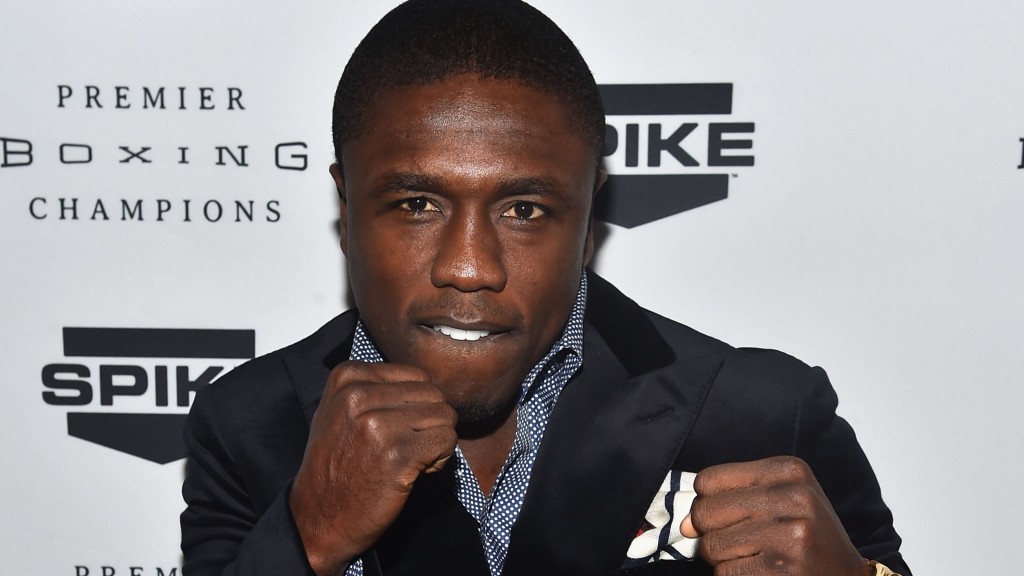 It's hard to believe that a fighter who is just 31 years old and a record of (29-3, 22 KOs) could be fighting to extend his career. This is the case with former world champion Andre Berto. He will face former world title challenger Josesito Lopez (33-6, 19 KOs) this Friday. The bout will take place at the Citizens Business Bank Arena, in Ontario, California.  Lopez will have the local fan support for sure being a native of nearby Riverside, California.
Berto seemed to be on the verge of becoming a possible star in boxing during his nearly 3 year reign as an unbeaten WBC Welterweight champion of the world. That all came to a halt when he was upset by Victor Ortiz in 2011. Prior to the fight Berto was being considered as the next to fight pound for pound king Floyd Mayweather Jr.  Ironically things went from bad to good for Berto as in his very next fight he would become a two-time world champion when he defeated IBF Welterweight world champion Jan Zaveck with an impressive 5th round TKO. A year later Berto  at the very same venue he will fight Lopez this Friday was beaten by ex-champ Roberto Guerrero. It wasn't so much that he lost but that he took a very large amount of punishment over 12 grueling rounds. For many Berto has not looked the same since.
The effects of the Guerrero fight seemed evident as in his next fight he struggled with veteran Jesus Soto Karass. This is not a knock on Soto Karass is who is  very tough and very durable. The Berto of old would have at worst been in control of the action. This version of Berto had his hands full to say the very least with Soto Karass. In the end Karass scored the upset TKO Victory in the 12th and final round. Berto would be out for more than a year following the bout. During that timd he had successful shoulder surgery to repair a  tendon tear that he suffered in the Soto Karass fight. He had a safe tune-up this past September but he didn't look particulary spectacular cruising to a unanimous decision victory.
Though Berto and Lopez are only about a year apart in age its Berto who seems to be the worse for wear from his battles in the ring in recent years. In years past Berto would have been a massive favorite to defeat Lopez regardless of where they fought. The odds currently have Berto as a slight favorite at -245 and Lopez at +175. These odds suggest that Lopez is a very live underdog to defeat Berto. This is virtually a home fight for Lopez who is about half hour away from where he resides. Another set back loss for Berto could pretty much end his career at the top level and he needs to win this fight in the worst kind of way.  This by no means guarantees a win for Berto. The fight means just as much to Lopez as it does to Berto and the upset is very possible.
---